The Hottest 10 Vegan Bread Recipes anywhere!
|
10 Vegan Bread Recipes you will like
Check out one of our favorite vegan bread recipes; below is a roundup of 10 delicious vegan bread recipes, from Essener Manna Bread to Black Bread and from Pita Bread to a very special kind of Millet dosa. Not to forget the Cauliflower Flat bread made with Aquafaba.
There is bread for every taste and a variety of the hottest vegan bread recipes anywhere 🙂 All the ingredients are healthy, and the result is satisfying. Using a Food Processor makes it easier and faster. Get busy, try them out, and see which one is your and your loved ones' favorite. 
Read also >Don't Make A Mistake – Keep The "Aquafaba."
The Hottest 10 Vegan Bread Recipes anywhere!
VEGAN MANNA BREAD
Manna bread (or Essene bread) is probably the oldest bread out there and has been eaten by people for thousands of years.
It's made using sprouted wheat berries and water. It has just two ingredients. Free of preservatives, additives, leaveners, oils, salts, sugars, and animal products. This bread is considered the most wholesome, simple, and nutritious bread on earth.
PREPARATION>VEGAN MANNA BREAD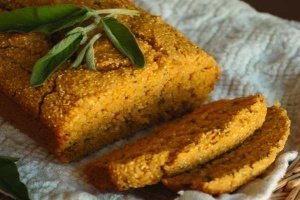 Recipe by Lindsay Nixon, The Happy Herbivore
Walnut, Squash, and Apple Bread
THIS RECIPE IS : Vegan
PREPARATION >WALNUT, SQUASH, AND APPLE BREAD
HOMEMADE PITA BREAD [VEGAN]
I have been baking a few different bread recipes recently, and I think it's because I am craving a variety. If we want anything other than white rolls or plain sliced bread here, the only option is to make it ourselves; there simply is no variety whatsoever. These pitas are not only easy, but they're even versatile too. Try them with some falafel, as the base for a vegan pizza, or even in place of sandwich bread. Delicious!
THIS RECIPE IS :
Dairy FreeNut FreeSoy FreeSugar Free / Low SugarVegan
PREPARATION >HOMEMADE PITA BREAD [VEGAN]

Cauliflower is such a versatile ingredient; it seems there's nothing you can't make with it, like these Cauliflower Flatbreads. They're flourless, easy and made with the magic of aquafaba. You'll want to always have these around for munching.

This "bread" is slightly dense, but has that great crumbly crunchy texture that I love. We've had it with cabbage rolls, spaghetti and stews. Since it's incredibly easy to change the seasoning in this, the sky is the limit. This one is a garlic-parsley version that goes great with pasta.THIS RECIPE IS : Dairy FreeGrain Free RecipesNut FreeSoy FreeVeganWheat Free
Easy Yeast-Free Bread [Vegan, Gluten-Free]
Presenting: gluten-free, yeast-free bread that's also easy to make! There's no compromise in flavor and texture in this fabulous bread loaf. Serve a slice of this bread toasted and topped with mashed avocado or try it as sandwich bread! You can't go wrong!
This is a delicious, soft sandwich bread with a light crumb, and it gets its signature dark color from a tiny bit of bamboo charcoal powder. You can omit the charcoal if you can't find it, this is still a great standard bread recipe.
To Make Burger Buns: see here > Basic Black Bread [Vegan]
HOW TO MAKE SOFT PHULKAS(Roti Flatbread)
A recipe from our friend Priya Shiva Priya Kitchenette
Phulka or roti is a very popular Indian flat bread made with wheat flour. It's soft and usually consumed with a side dish like curry, dal etc. Making soft phulkas is no rocket science and you can easily learn the technique to make them at home. The first few times I burnt few rotis while trying to fluff it up directly over the stove but now I have got a hang of it.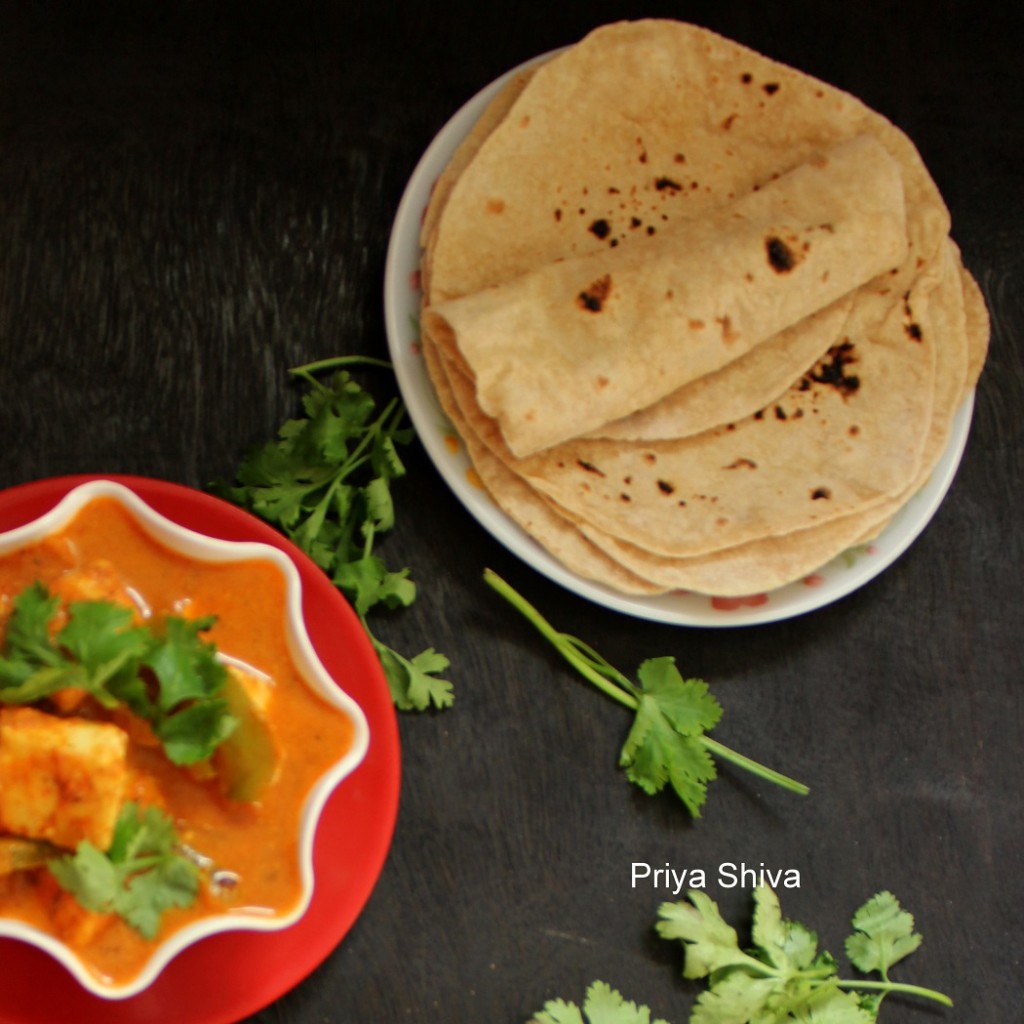 Serve it hot with your choice of Curry or make a wrap.  Method: Click here
MILLETS AND METHI ( FENUGREEK SEEDS ) MENTHIYAM DOSA
a Millet bread recipe from our friend Radha Natarajan
Millets and fenugreek !! There cannot be a more healthier mix to make delicious soft, porous , crispy edged  and soft centred dosas  to satisfy all dosa lovers  .
The  scent of the ground fenugreek seeds  and the amazing  colour of the dosa draws you immediately to have the first bite ! Recipe here  Enjoy !
More Vegan Bread recipes  >(video)Vegan Flax Bread Wrap Recipe