Do You Like Sushi ? Try These Japanese Vegan Recipes
|
Japanese vegan recipes for Sushi food lovers
Try these Japanese vegan recipes if you need more variety in your food. Do you love Japanese food and Sushi?
Here are some beautiful recipes for you to try. Not only Sushi there is more for you here.
You may be worried if you can handle rolling  Sushi. You can see how to prepare the Sushi rolls in the recipes in easy steps, with a little bit of practice it is not difficult.
Your family will love more variety in the kitchen. And there is even more like soup and dessert. Have a look and try it out.
Do You Like Sushi? Try These Japanese Vegan Recipes
 Golden Avocado Sushi Roll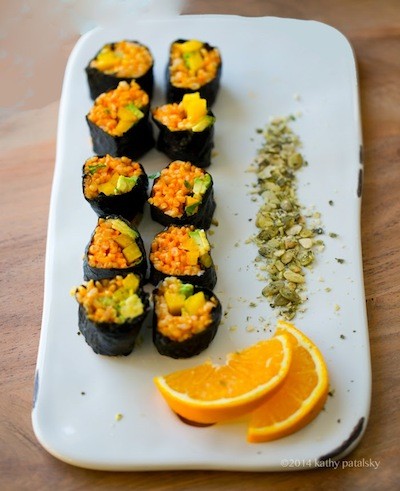 This sushi roll looks amazing, and is easy to make!
Quinoa Sushi Rolls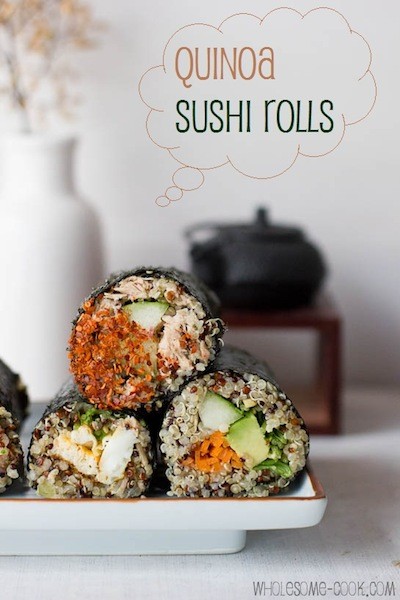 Quinoa is high in protein and delicious! Get the recipe.
 Vegan Cream Cheese and Veggie Sushi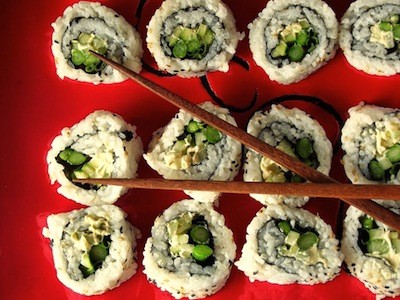 Cream cheese isn't just for bagels! Recipe here.
 Cucumber Avocado Sushi Rolls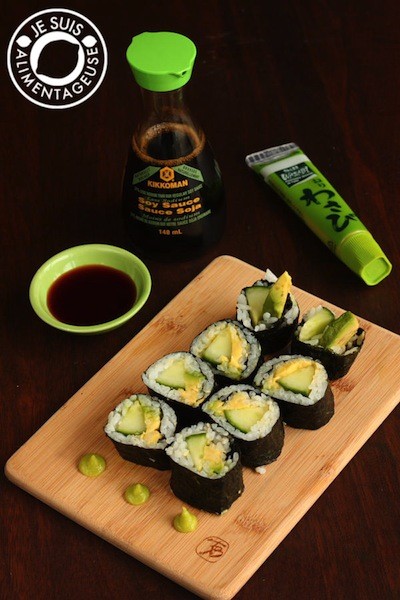 A classic. Get the recipe here.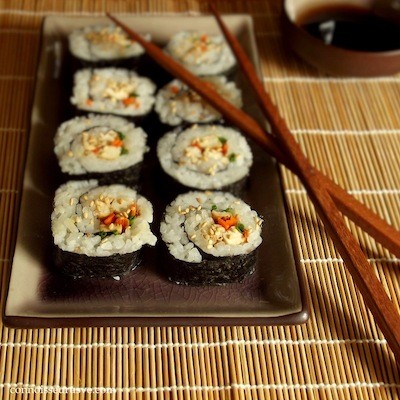 Avocado and Mango Brown Rice Sushi
Perfect for a hot summer day! Recipe.
More raw Sushi>PART 1 FOR RAW FOOD BEGINNER (VIDEO)
RAW FOOD BEGINNER PART 2 (VIDEO)
Here A Vegan Spring Soba Noodle Bowl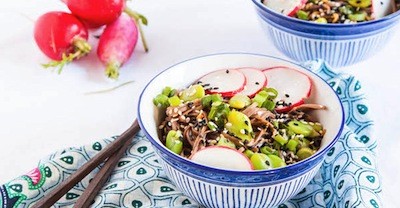 <
This colorful noodle dish is great for lunch or dinner!
Try also> 6 INTERNATIONAL VEGAN RECIPES FROM MEXICAN TO JAPANESE
See also Vegan Sushi: How to Make It & the Benefits of Fish-Free Sushi
Don't supplement, Complement – Engineered for Vegans by Vegans Click here 
The science-based approach to optimizing a plant-based diet. Complement is 100% vegan
Use the code "loveveg" for a reduced price