Kala Namak- Do You Want To Use Healthy Salt In Your Kitchen?
|
Do you want to try the healthy salt Kala Namak?
Kala Namak originally comes from India and is widely used there and in other South Asian countries. Although its name is black salt, it has a more reddish-dark purple color, mainly because of its iron.

Indian black salt, also called Sanchal, is a type of Indian volcanic rock salt common in dishes in India, Pakistan, and other Asian countries.
The salt has a very distinctive sulfur odor and smells like hard-boiled egg yolks. According to Ayurvedic medicine, its health benefits are numerous.
Kala Namak is particularly popular in vegan cuisine because it offers an exceptional taste. Therefore, the black salt from Asia should not be missing in your kitchen.
What you need to know about the unique salt from India.
Origin and use
Indian black salt has many names, including Himalayan black salt, Sulemani Namak, and Kala Loon. The original sodium chloride is heated to extremely high temperatures and mixed with Indian spices and herbs, including the Harad fruit seeds, which contain sulfur. Also, it contains traces of sulfates, sulfides, iron, and magnesium, all of which contribute to the salt's color, smell, and taste.
Indian black salt has been used as a spice in Asian countries around the Himalayan mountains for many centuries. It came initially from either natural mines in northern India and Pakistan or the surrounding salt lakes of Sambhar or Didwana.
Indian black salt is mainly sodium chloride, which is the main ingredient in table salt. Other components include sulfates, sulfides, iron, and magnesium. The sodium chloride provides the salty taste, and the iron sulfide gives it its pink color, while the hydrogen sulfide gives it its characteristic odor. The latter is also one of the causes of the egg smell.
By the way: There are also other kinds of black salt – for example, black volcanic salt from Hawaii. It is entirely black (and not dark red) and does not have the typical egg taste.
Cooking benefits
Indian black salt you can find abundantly in Indian food, including chutneys, yogurts, salads, and all types of fruit salads. The vegans appreciate it because the black salt mimics the taste of eggs in tofu and other vegetarian dishes. You can also use it to flavor your cool drink during the hot summer months, which is a handy way to replace sodium lost through excessive sweating.
If you season smoked tofu with it, it is ideal as an egg substitute. You can use it like nutritional yeast and sprinkle it on popcorn or kale chips for a unique, savory experience. Kala Namak also goes well with avocado bread. Indian cuisine uses it for masala, chutney, or raitas. You can also season Fruits, vegetables, curries, or fruit drinks for an incredible taste experience.
Kala Namak is healthy
In the Ayuverdic diet it is known and widespread worldwide as a cooling spice. As a medical home remedy, the use of Kala Namak is, for example, for digestive complaints, especially constipation, but also heartburn and flatulence. Using Kala Namak salt with your meals will improve your digestion and better metabolizes the food.
For those affected by diseases such as hypothyroidism, Kala Namak is enjoyable as a non-iodized salt.
Black salt is good for weight loss because it dissolves and breaks down accumulated fats and waste products.
It is also why Kala Namak is an essential part of the Ayurvedic diet and slimming products.
You can find Kala Namak in Indian stores and organic markets.
See also > Is Black Salt Better than Regular Salt?
Recipes with Kala Namak
Tofu Scramble-Stuffed Avocado 
Want a wonderfully light, yet satisfying breakfast? Look no further. In this Tofu Scramble Stuffed Avocado recipe by Helyn Dunn, creamy halved avocados are stuffed with a savory tofu scramble. Not only is this breakfast different, it's also incredibly easy to make!
Jal Jeera: Refreshing Indian Spiced Lemonade 
This herbaceous Jal Jeera, or an Indian summer drink best described as spiced lemonade. The unique flavor of this lemonade comes from the combo of two fresh herbs — coriander and mint, and spices like roasted cumin powder, dry mango powder, ground black pepper, and black salt.
Chickpea Omelets With Mushrooms, Greens and Vegan Swiss 
This Chickpea Omelet with Mushrooms, Greens, and Vegan Swiss by Rhea Parsons is light and fluffy. It has some of its own flavors but not so much that it competes with the fillings.
Eggy Bread With Kala Namak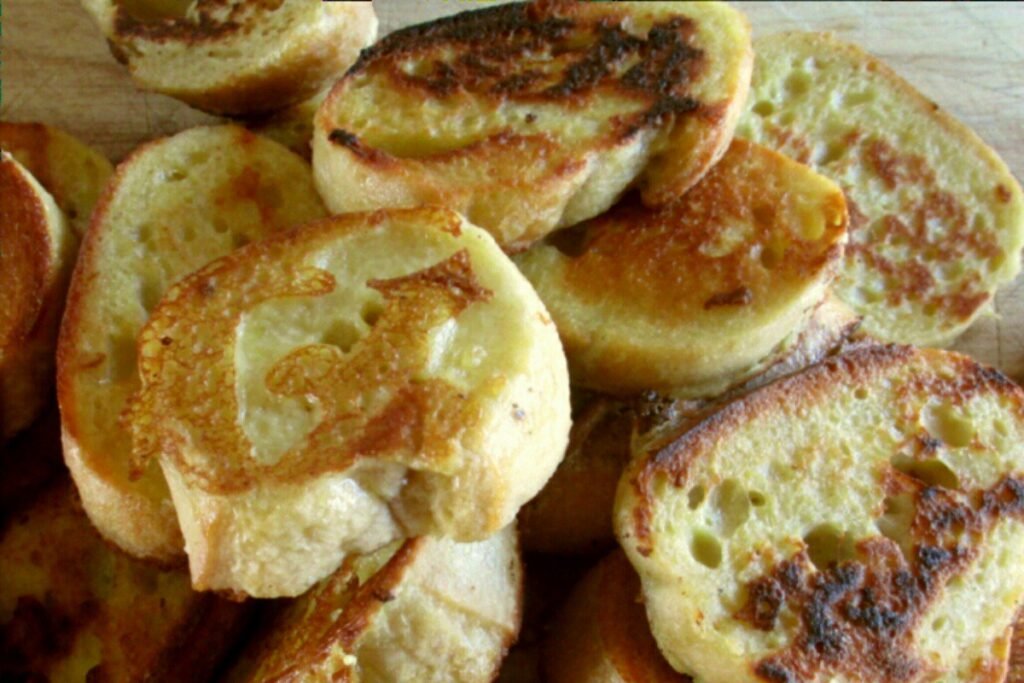 This Eggy Bread with Kala Namak by Josephine Watmore is incredible. Black salt (kala namak) has a strong sulfuric flavor, so I wouldn't use it to replace other salts in everything, but it's perfect to use when you want that eggy flavor, like in this recipe for veggy bread!
Spicy Fruit Chaat: Indian Fruit Salad 
This Spicy Fruit Chaat by Rinku Bhattacharya is delicious!
by Tarla Dalal
The refreshing drink is further garnished with chopped pineapple pieces
The moment one thinks of chaat or any North Indian snack for that matter, Sweet Chutney immediately comes to mind. While it is one of the key ingredients in the preparation of chaat recipes, it doubles up as a tongue-tickling accompaniment for any snack samosa.
Teekha Phudina Chutney is one such value-add, with the resonant flavour of mint, coriander and spices, which leaves a lingering taste in your mouth long after your plate of pakodas or sandwiches is empty!
by Tarla Dalal
This fabulous cabbage salad recipe is a quick cabbage salad which is also healthy cabbage salad.
Enjoy hot, topped with some chopped chives, with or without toast and with some sliced avocado and fried tomato on the side.
Yes, you heard it right – sauerkraut Ayurvedic style!
See also WHY IS INDIAN FOOD THE BEST FOR VEGANS?