Microbiome – How To Take Care Of A Healthy Intestinal Flora
|
Why is our gut microbiome important for our health?

Our microbiome has an unbelievable effect on our mental and physical health. In this article, learn how your intestinal flora creates metabolic products that help the body to function at the highest level. Here are tips for you to learn how to quickly and sustainably improve your intestinal flora.
Microbiome and your health
The connection to the outside world for our bodies is our gut. The thin intestinal walls absorb substances quickly.
However, constant stimulation by toxins and chronic inflammation can make the intestinal wall so permeable that even toxins get into our bloodstream. It is not only crucial what kind of food we eat, but also what happens to it in our intestines.
The microbiome, the intestinal flora is responsible that several intestinal bacteria ensuring and transforming substances. These can help the body, such as short-chain fatty acids and tryptophan. Or they can damage the body. It is crucial which bacterial strains colonize our intestine.
Whatever is an excellent source for a variety of nutrients can even be harmful to the arteries through specific gut bacteria.
The consumption of meat and eggs, for example, was discovered that a strain of bacteria that metabolizes components of them to a final product, that favors arteriosclerosis.
Mainly due to a poor diet, chronic stress, and lack of exercise can such harmful bacteria gain the upper hand in our gut.
The western diet is characterized on average by sugar, refined flour, bad fats, alcohol, and additives. A lack of fiber and micronutrients, chronic stress and regular use of antibiotics do the rest to influence the imbalance of our microbiome.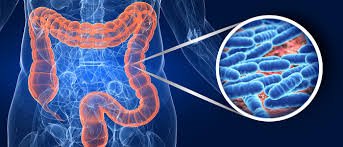 Do the intestines influence your mentality?
Are the microbiomes in the intestines not only crucial to your health, and can they also have a significant impact on your mentality?
If the wrong microbiome in our gut could lead to a life full of anxiety and stress? Would it not be in your interest to restore your intestinal flora immediately to ensure your well-being?
According to current findings, the intestinal flora seems to be able to do just that. Of course, it needs further research, but the trend is already evident.
It appears that not only does the intestine shape our mental state, but our mental state also influences the microbiome in the gut: anyone who is always stressed or anxious changes the intestinal microbiome. It can become a self-reinforcing vicious circle if you do not take care.
How to maintain a healthy intestinal flora?
There are courses and programs out there, but we will not recommend them to you. Instead, we want to show you steps that will improve your gut flora in the long term and not just give you a brief sense of relief.
The direction is clear again: more fresh food, fermented dishes, no binge eating, and the right supplements. But also the interaction of stress, gut, and the right amount of movement must be considered.
Healthy Diet
Lots of vegetables
A diet rich in fresh vegetables is at the top of the list of healthy intestinal flora. Vegetables contain Prebiotics or fibers.
The characteristic of Prebiotics is that they can not be processed by the body directly, but they serve as food for intestinal bacteria which metabolize the Prebiotics into various substances, such as the health-promoting short fatty acids.
Less sugar
In the last 50 years, the western population has tripled its sugar consumption. With fatal consequences: Diabetes and obesity have increased dramatically in recent years.
The intestinal flora is also affected. A carbohydrate-rich diet seems to affect intestinal bacteria adversely. Therefore, we recommend abstaining from sugar as far as possible. By that, we mean pizza, pasta, and bread. Which is generally a problem for many people because it contains gluten.
Carbohydrates are not per se bad, but today they are unfortunately almost only in the form of highly processed, refined foods on the plate. Instead, you should look for sweet potatoes, generally root vegetables, like carrots and beetroot, and some fruit. These contain in the composite of carbohydrates essential micronutrients.
Other products
Chocolate with a high cocoa content and also high-quality organic coffee have a positive effect on the intestinal flora and provide with the help of polyphenols food for the intestinal bacteria.
Relevant here is the measure. You should consider this as a stimulant and not overdo the consumption.
High-quality fats
High-quality fats like olive oil, coconut oil, and fish oil, promote intestinal health. Especially omega-3 has an anti-inflammatory effect on the intestinal mucosa. They also are suitable for your brain and your cell membranes.
Nutrition tips at a glance
Lots of vegetables, Prebiotics, and fiber, fewer carbs/sugar
If carbohydrates, then of course with many micronutrients
sweet potatoes, carrots, beetroot, generally root vegetables
Berry, Some fruit
Other products
Chocolate, coffee, tea, some wine
High-quality fats
olive oil, coconut oil, fish oil, pasture butter, MCT oil
Filtered water
Fermented foods a gift from Mother Nature
Fermented foods are probiotic and contain a variety of bacterial cultures that improve intestinal flora.
Raw sauerkraut, for example, is ideal. Also, Kimchi, the Korean equivalent of sauerkraut, is an excellent food for intestinal health. But beware of histamine intolerance.
Kombucha – a probiotic lemonade
A substitute for soft drinks and an ideal drink is Kombucha, a raw fermented tea that contains a lot of bacterial strains and vitamins.
It is of tremendous importance that it is unheated. You can either guarantee this by making Kombucha yourself.
An overview of fermented foods
Pickled vegetables, sauerkraut, Kimchi, Sour cucumbers and other plants, Fermented drinks, Kombucha and Kefir
Supplements
An unhealthy diet will bring you back to where you started. For this reason, also so-called detox cures, without change of eating habits are not sufficient. Supplements should not be the basis of maintaining a healthy gut.
Prebiotics supplement
Support your intestinal flora, with a prebiotic such as inulin, resistant starch, or gum arabic. If you feel uncomfortable with any of this, stop taking them.
Probiotics Supplements that are suitable in a diet change are probiotics that promote the settlement of the "right" bacterial strains.
Bind toxins from the diet For binding toxins, consider the use of bentonite or activated charcoal, which are tiny grains bind to other substances and make them useless.
But not only toxins can bind with it, but also helpful nutrients.
Dietary supplements at a glance Prebiotics and polyphenols: inulin and blueberry powder, Probiotics, Activated Charcoal
Lifestyle
Your lifestyle determines not only your gene expression but also your microbiome.
Reduce stress, move regularly, meditate, run, use a high table, and train high intensity.
Lifestyle at a glance
Less stress, meditation, solve sleep disorders, more movement, walk, use a high table, train, endurance training, strength training
As you can see, the microbiome can either support you or harm you from the inside out.
Conclusion
Consider the intestinal bacterias in your body as little helpers that can bring you incredible benefits if you have optimal nutrition. If you fail these little helpers start to misbehave and it is very hard to motivate them to work right again.
As always, precaution is better than dealing with damage.
Ultimately, you alone are responsible for bringing the right helpers to your intestines. We have given you the steps for this. Only the question remains; How will you translate this new knowledge into your life?
Our tip is to start with smoothies to increase your vegetables and fiber consumption. Also, see some recipes below, which can get you started and help you to take care of your microbiome.
Join James Colquhoun and gut health expert Christa Orrechio in this exclusive masterclass
Save your free spot to Bloating, Weight Gain & Leaky Gut: How to Heal Your Gut Naturally Masterclass here.
Recipes for Gut Health
Turmeric Tonic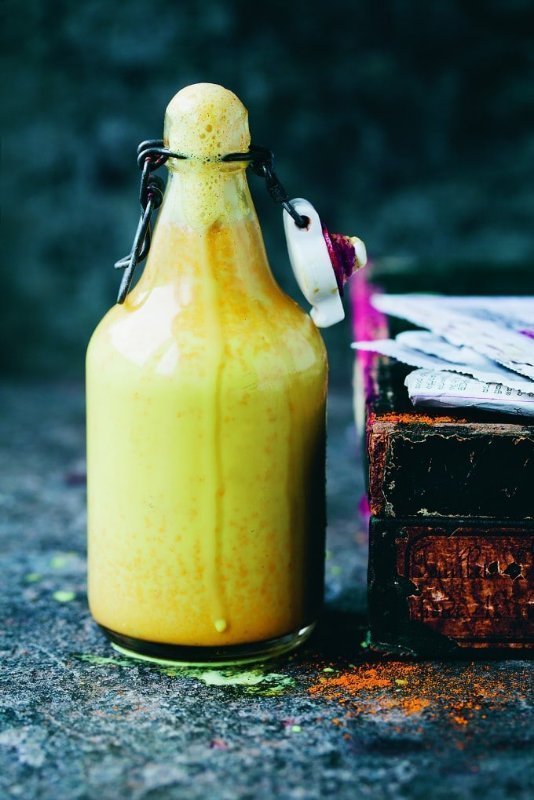 Turmeric is a natural anti-inflammatory and is a great ingredient to add to recipes to help heal your gut, whilst ginger helps aid digestion. Both turmeric and ginger have been used within Ayurvedic medicine and Indian cooking for thousands of years. This warm turmeric milk is a popular home remedy in the subcontinent. Get the recipe here.
Banana Flax Turmeric Overnight Oats
Once again, the banana in this recipe can help reduce inflammation and rolled oats (use gluten-free) are an energizing carbohydrate whilst providing gut-friendly fiber. Flaxseed and almond milk provide healthy fats, and the yogurt gives you probiotics, while the turmeric tops it off with its anti-inflammatory and healing properties. Get the recipe here.
3 Ingredient Sauerkraut Salad
This simple vegan sauerkraut salad is a staple side dish in Eastern Europe and Asia. It's not only got loads of flavor, but also health-benefiting, probiotic qualities. This super juicy and super crunchy salad can easily be used as a great sandwich filler or as an ingredient in a super healthy Buddha bowl. Get the recipe here.
Creamy Sweet Potato Noodles with Garlic Tempeh & Kale
Sweet potatoes are not only incredibly delicious, but they're also a great source of fiber, too. This recipe also includes kale, which is packed with nutrients including vitamins A, C, E, and K, as well as folate, potassium, sodium, and magnesium. Throw in some garlic tempeh, fermented food that'd loaded with probiotics, and this bowl will truly nourish you from the inside out. Get the recipe here.
Raspberry Kombucha Tea
Kombucha is great for supporting healthy gut bacteria and has become increasingly more popular over recent years. If you've not tried it before, it's a fermented drink that's a bit fizzy, and a little sour. Sugar is needed to sweeten the kombucha and keep the scoby (the good bacteria that makes it fizzy) alive, but don't worry – scoby bacteria eat most of the sugar in the tea. Get the recipe here.
Fermented Unicorn Zebra Cheesecake
This is definitely the prettiest of all the vegan gut-healing recipes here! In fact, they're almost too pretty to eat. You probably think a recipe like this is packed full of all kinds of nasty ingredients, but it's actually the opposite! There is so much goodness in this recipe, and the cheesecake filling is made from fermented cashew cheese – which is great for gut health! Get the recipe here.
Get even more recipes here
See also 8 Probiotic-Rich Food Recipes You Should Add To Your Diet
Gut-Health Promoting Foods & Recipes to Nourish Your Microbiome
Take the 14-Day Challenge click here
If you need help with losing weight and keeping on track, the Bright Line Eating program is a great program to support. It is based on cutting-edge psychology and neuroscience. Susan Peirce Thompson, Ph.D. It is focused on establishing healthier eating habits and is also compatible with a vegan diet.