How You Can Have A Raw Vegan Barbecue Time This Summer
|
Raw Vegan Barbecue Time you wonder?
Raw Vegan Barbecue time is possible for you this summer. In our time everything is possible ,people are getting more and more creative and you do not have to miss out of  the pleasure  a beautiful fun backyard barbecue can bring to you .
You will not miss anything at these summers raw vegan barbecue time.Have fun and see your friends and family wonder about the possibilities a plant- based raw vegan diet can have.Everyone sure will be eager to try and may change the mind about the raw vegan lifestyle.
There is so much abundance and diversity in the recipe creations of the natural plant-based food loving community ,it is really miraculous. No worries ,you can have your raw vegan barbecue time this summer  and enjoy it .
How You Can Have A Raw Vegan Barbecue Time This Summer
Try these 15 recipes that are raw, vegan, and perfect for a backyard barbecue.
 Sun-Dried Tomato and Zucchini Tarts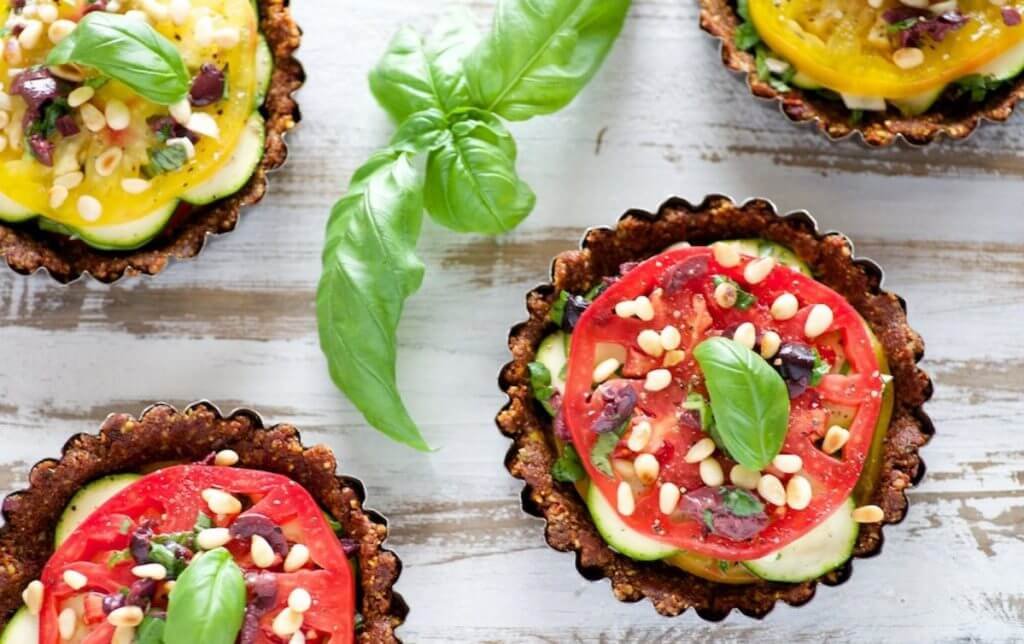 These raw Sun-Dried Tomato and Zucchini Tarts capture all the best flavors of summer, yet require no roasting and also remain gluten-free and grain-free. The crust is made from blended pistachios, pumpkin seeds, nutritional yeast, and sun-dried tomatoes, and the filling is filled generously with heirloom tomato, zucchini, and fresh herbs. Simple, but oh-so-good.
Sweet and Spicy Mango Kebabs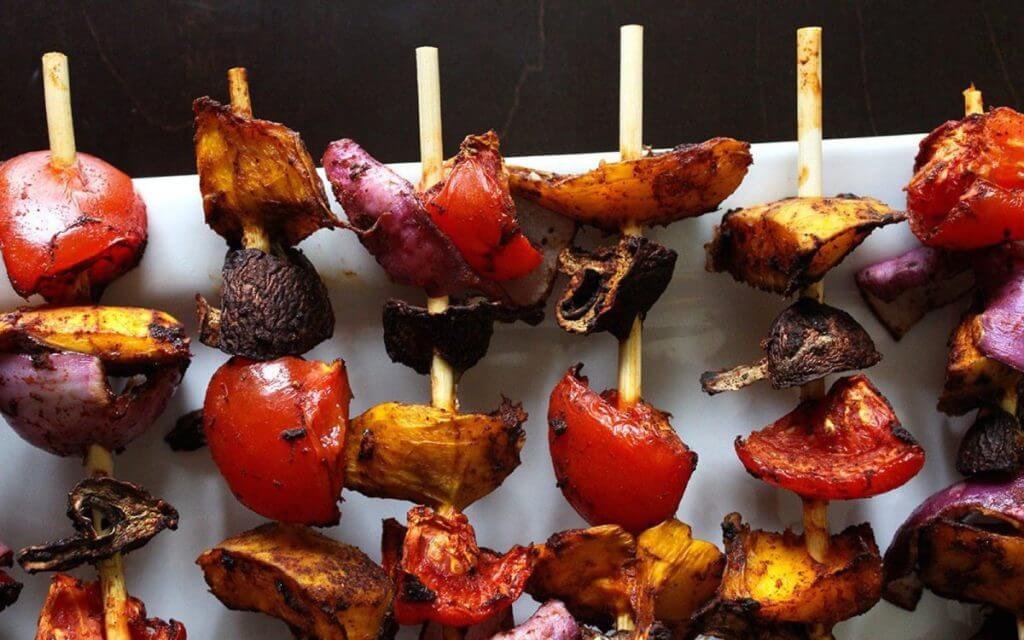 Think you have to miss out on barbecues if you're trying to eat more raw foods? Not with these Sweet and Spicy Mango Kebabs! Mango, mushrooms, tomatoes, and onions are sliced and tossed in a blend of barbecue spices, then dehydrated. They're raw, spicy, sweet, and chewy and great when served as a side with burgers.
 Raw Sprouted Hummus Veggie burger with Sunflower Bread
This Raw Sprouted Hummus Veggie Burger has two different versions of a fantastic burger: raw and cooked. Chickpeas and sweet potatoes make it dense and flavorful and the sunflower seed bread is unlike anything you've ever tried. Top your burger with carrots, avocado, and plenty of greens.
 Chipotle Vegetable Stuffed Avocado
What better way to eat your veggies than stuffed in an avocado? This Chipotle Vegetable Stuffed Avocado is made with celery, bell pepper, and cucumber are tossed with crunchy sunflower seeds, fresh parsley, and green onion, then mixed with a spicy mayonnaise made from cashews and stuffed in an avocado. The creaminess of the avocado and the crispness of the fresh vegetables and sunflower seeds provide an amazing contrast to the spicy chipotle mayonnaise.
 Raw BBQ Mango Meat
This Raw BBQ Mango Meat is crisp on the outside, spicy and sweet — you'll want to snack on it all day long. Mango is mixed with bold spices and dehydrated until a meaty texture is achieved, making it perfect for kebabs with grilled vegetables The trick to the perfect mango meat is to use somewhat unripened mangos, so they are slightly firm to touch, and not as sweet.
Raw Yam Burgers and Daikon Fries With Ketchup
All that's in these Raw Yam Burgers and Daikon Fries is a whack load of vegetables and spices. It goes like this: throw stuff in the food processor, rub things with your hands, toss something in the dehydrator and you'll get a gourmet raw food meal in no time! It's pretty much that easy and you'll impress your guests with a seriously tasty, raw vegan burger.
Get more recipes here Raw Vegan Recipes for you summer barbecue
And even more recipes 10 Healthy Vegan Hemp Recipes The Extra Power For Your Vitality