IRRESISTIBLE VEGAN CAULIFLOWER VEGGIE BURGER
|
An irresistible Vegan Cauliflower Veggie Burger
This Vegan Cauliflower Veggie Burger is really irresistible. Only look at it, can you resist? Does it not look amazing?
It is the right meal to make your family and especially the Kids happy, they will love it. Cauliflower is very healthy and is an excellent source of vitamin C, vitamin K, folate, pantothenic acid, and vitamin B6. It is a very good source of choline, dietary fiber, omega-3 fatty acids, manganese, phosphorus, and biotin.
Additionally, it is a good source of vitamin B2, protein, vitamin B1, niacin, and magnesium and it is  a member of the cruciferous family.
The right recipe to keep in your recipe collection.
IRRESISTIBLE VEGAN CAULIFLOWER VEGGIE BURGER
Cauliflower Veggie Burger [Vegan]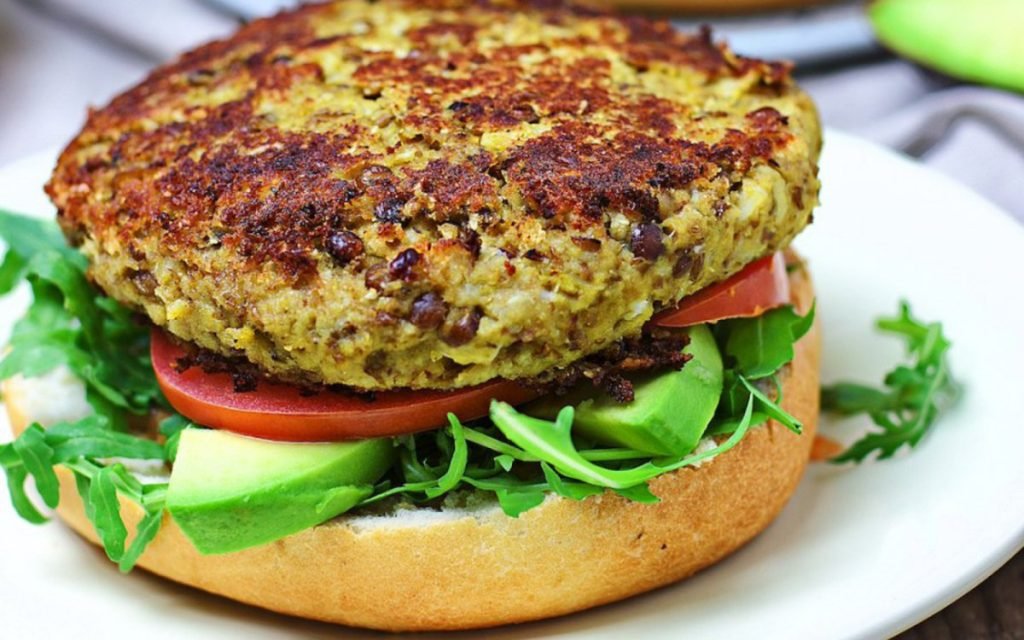 THIS RECIPE IS :
Dairy FreeVegan
 INGREDIENTS
For the Cauliflower Burger:
1 Cauliflower (cut into florets and roasted for 20 minutes)
1/2 cup uncooked lentils
1 cup bread crumbs (gluten-free optional)
1 tablespoon tahini sauce (optional)
1 teaspoon curry paste
Salt and pepper, to taste
For the Tahini Sauce:
3 tablespoons maple syrup
1/4 cup water
2 tablespoons tahini paste
PREPARATION
To Make the Tahini Sauce:
In a small bowl, whisk together tahini, maple, and water.
To Make the Patties
Look here for the preparation
More recipes  > 7 Healthy And Plant-Based Recipes For Your Collection