Vegan Salad Recipes You Will Love On Hot Summer Days
Summertime – Time for Vegan Salad Recipes
These Vegan Salad Recipes are right for the summer. Is it too hot to stand in the kitchen and cook? No problem! Here are tasty salads, which allow you to have mouthwatering meals even at high temperatures. Vegan Salad recipes are not only delicious, fresh, and crisp, but also important vitamin and nutrient suppliers. We introduce you to summer favorites, which are not only made quickly but are also satisfying. And the best: The list of ingredients is manageable and you do not have to cut everything for hours. Perfect for vegetable lovers and barbecue fans alike are these salads. The fresh herbs give the salad the necessary spice. With fresh baguette or pita, these vegan salads are a real pleasure. Salad creations can be used both as a main dish, starter, or grill dish.
Salad: Particularly crisp in the summertime
Leafy salads are refreshing and ideal for the figure. They consist mainly of water and contain a significant amount of important ingredients.  Right now in the outdoor season Salads are much more valuable. By direct exposure to sunlight, salad saves less nitrate and is particularly rich in vitamins and minerals. All varieties also contain many health-promoting substances.
Especially in the warm season one is not necessarily very much hungry. But a fresh salad in the lunch break is a welcome change and also fast to prepare. A salad is, by the way, a true slimming agent, which makes the pounds shed and also lasts for an extended period of time. The calories are limited and therefore it is excellent as a small intermediate meal. Crispy seasonal vegetables, fresh leaf salad, and many other ingredients ensure a colorful variety
Our summer vegan salad recipes taste for the barbecue,  for the trip into the green for a picnic, and as a light dinner on the balcony. Try these summer vegan salad recipes for a whole season!
(featured image Black White Vivid)
Vegan Salad Recipes You Will Love On Hot Summer Days
Summer is all about embracing the in-season produce. This salad combines everything from berries to cucumber, stone fruit to leafy greens, for a meal that will make you thankful for all the heat. (via Black White Vivid)
This substantial salad brings a refreshing mix of tomatoes, cucumbers, and mint to your palate. It also replaces the usual bulgar with whole-grain millet for a super refreshing version that is completely GF. (via Salted Plains)
Spiralized zucchini is the perfect trick in making this noodle-y peanut salad a low-carb vegan option; shredded carrots, green onions, and crunchy peanuts add extra freshness and texture. (via A Saucy Kitchen)
Bid mayonnaise adieu, because this lightened-up potato salad is full of flavor and nutrients. (via Our Salty Kitchen)
 More Recipes >MUST-TRY VEGAN GOURMET SALAD RECIPES YOU WILL LOVE
AWESOME VEGAN MILLET AVOCADO SALAD GLUTEN – FREE
COLORFUL VEGAN QUINOA SALAD WITH A SURPRISE & GLUTEN-FREE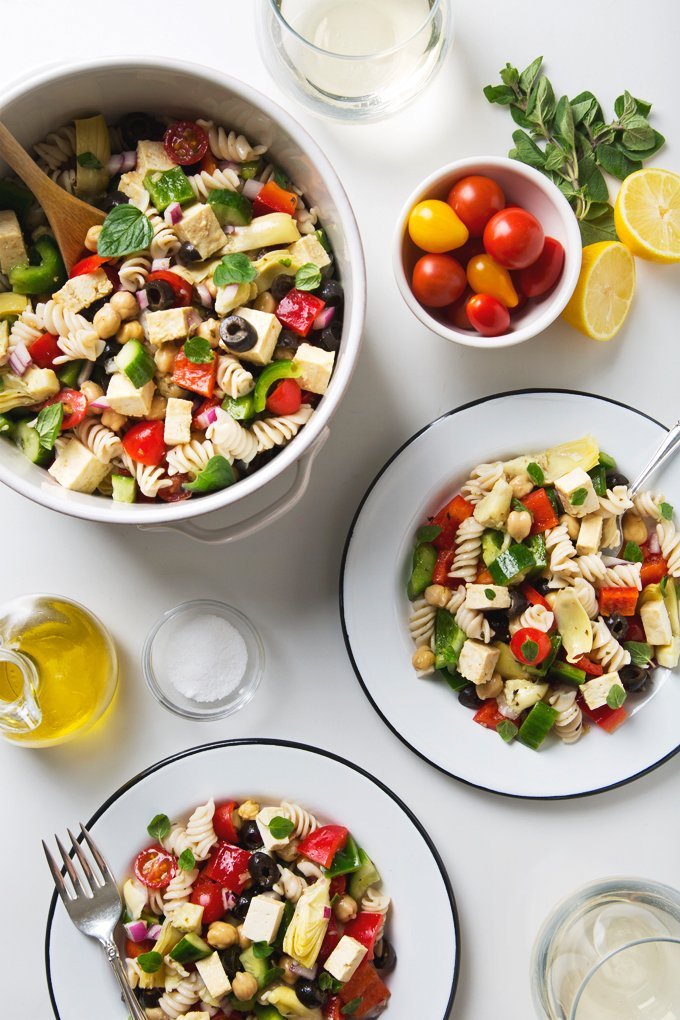 Greek salad is great but it's betta with feta, and this recipe gives vegans the option to rock homemade tofu feta so they don't have to miss out. GENIUS. (via Pickles and Honey)
This stunner of a salad only takes 20 minutes to throw together, bringing you salty peanuts, rich umami flavors, and edible flowers for summer perfection. (via Healthy Seasonal Recipes)
It doesn't get any cooler than a combination of cucumber and mint, and this healthful bulgar salad recognizes that, along with radishes and a flavorful dressing. (via Vegetarian Department)
More Recipes> Fresh, Quick, And Easy Recipes Right For The Season
Sprout Recipes For Healthy Food You Can Grow On The Window Sill
The true solution to better health and better food is right in your backyard… it's gardening! Because gardens HEAL. When you plant a garden, you aren't just growing your own food. You're planting seeds of hope. Growing food is simpler than most people think…
Join the Superfood Garden Summit NOW and discover simple strategies to build healthy habits