What The Heck Can I Cook For Dinner? Is This You?
|
Easy vegan dinner recipes for you
Do you look for easy vegan dinner recipes?
We got you covered with easy vegan dinner recipes.
Is it not like this? To have ideas every day is not easy. Ask your grandma mom, grandpa, grandma even your husband knows this song: "What can I cook for dinner today."
Especially if you did not think about it all day long and are under stress. But the family waits for dinner. Many give in and order food from outside, which is promised to be healthy, but
you know the truth, nothing is as healthy as homemade with natural ingredients.
Here are some easy and fast recipes, which keep you covered for 15 days.
Even if you start overcooking them after 15 days, you are good.
Or make the ones everybody liked most again.
Out of trouble for a month 🙂
Make your grocery list, get started!
What The Heck Can I Cook For Dinner? Is This You?
We have everything from vegan bourguignon to mac and cheese to black bean soup and even to my favorite…vegan nachos.  So whether you're cooking for yourself, or bookmarking some recipes for when you entertain and cook for vegan friends or just any ol' time you feel like going meat and dairy-free, I'm pretty sure you are going to clean your plate with these tasty dishes.
Check em' out!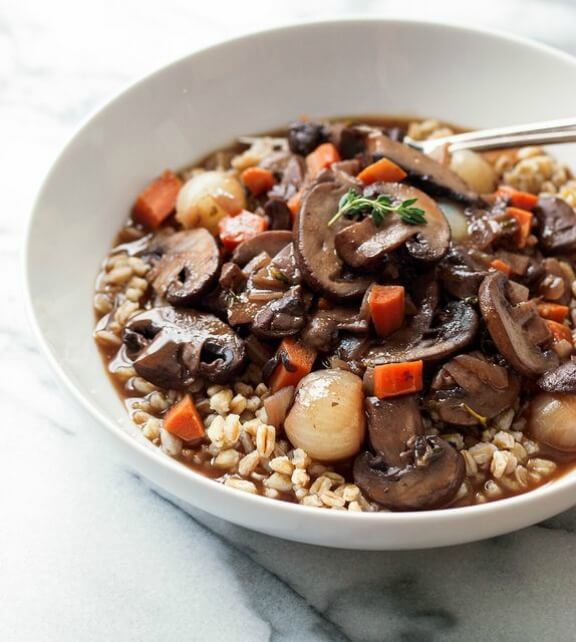 Mushroom Bourguignon | The Simple Veganista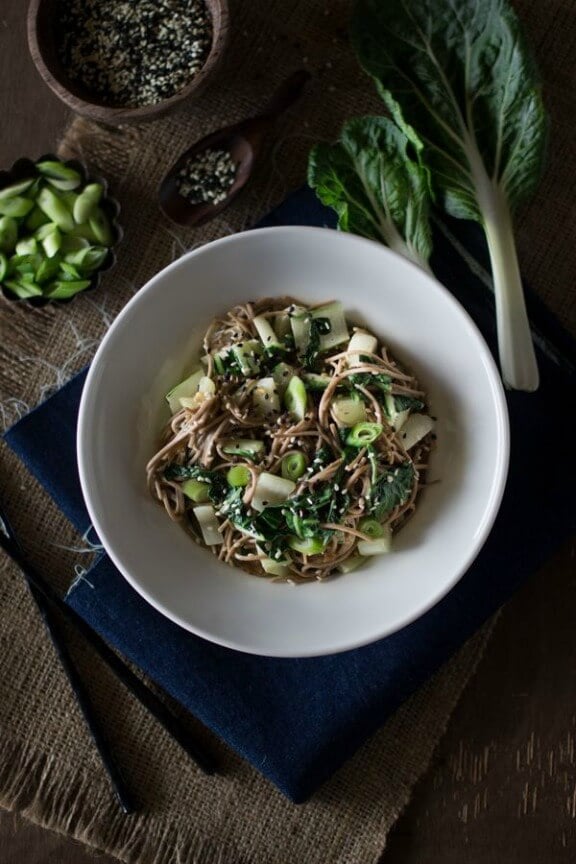 Soba Noodles with Bok Choy and Garlicky Miso-Tahini Sauce | Foolproof Living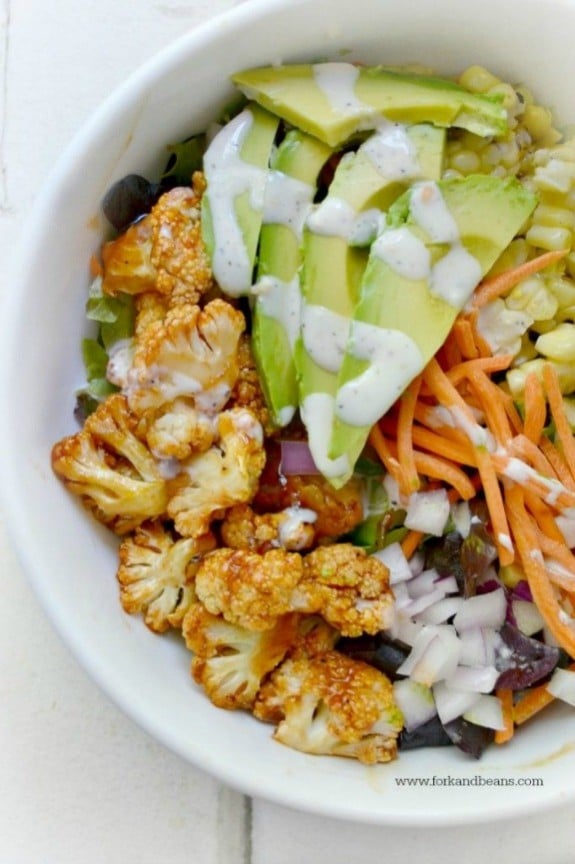 BBQ Cauliflower Salad | Fork and Beans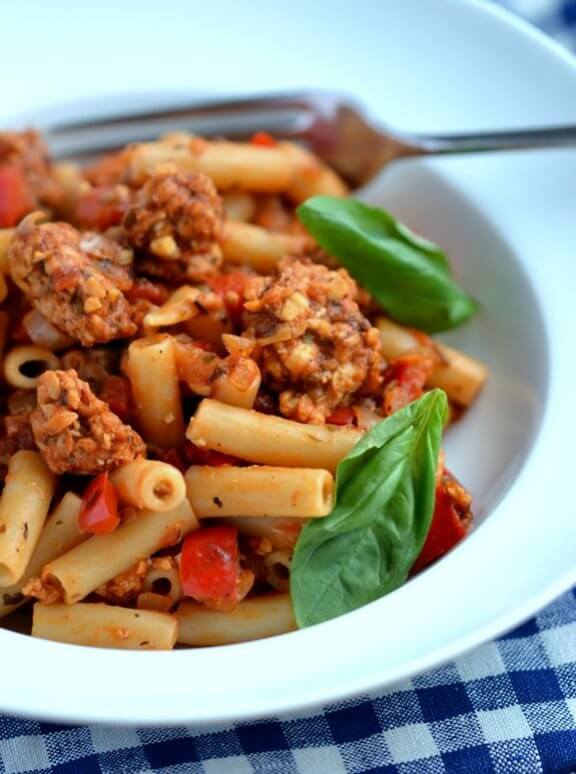 Italian Tempeh & Sweet Pepper Pasta | Coconut and Berries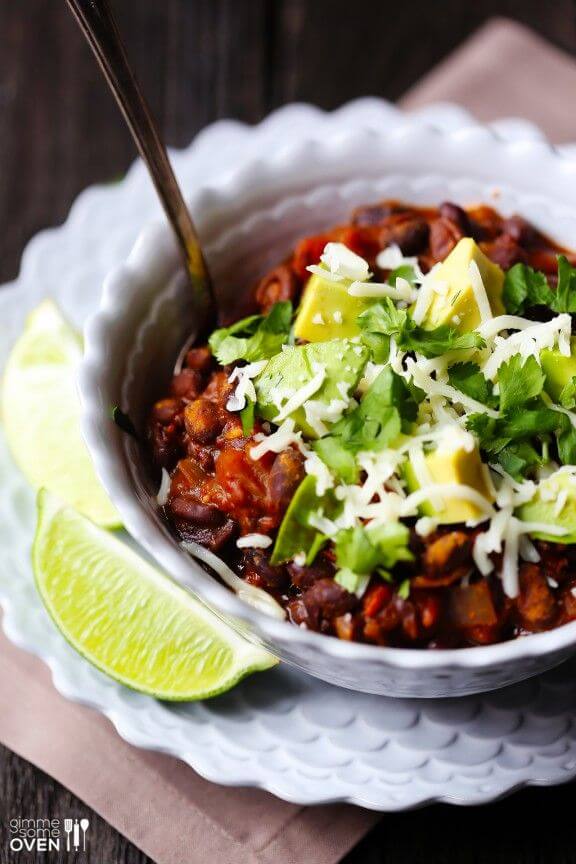 Smoky Black Bean Chili | Gimme Some Oven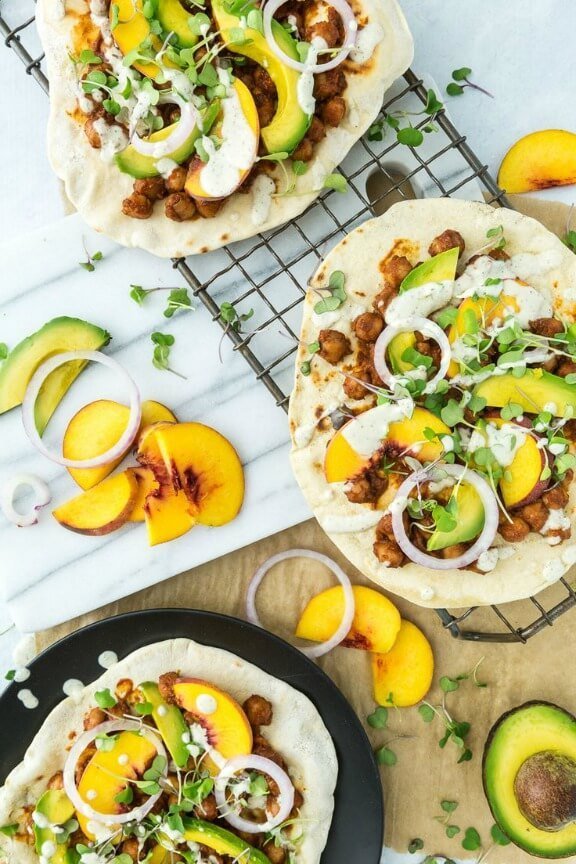 BBQ Chickpea Flatbread Pizzas with Jalapeño Plum BBQ Sauce  | Keepin' It Kind
Crunchy Asian Ramen Noodle Salad | Gimme Some Oven
Get the rest of the recipes here > 15  Vegan Dinner Recipes
See also >Start to cook with 18