Why Eating Bananas Every Day is Really Healthy For You
|
Bananas are delicious and very popular.
In the 15th century, Bananas came from Southeast Asia via Africa to Europe and South America. It is one of the oldest cultivated plants in the world. 
They are the most eaten fruit in the world and take second place behind the apple. Bananas are a trend food, and the popular crooked fruit is versatile and tastes wonderfully sweet. They are perfect for smoothies, as a snack, or for shakes.
What makes bananas healthy, and what makes them so valuable?
In addition to fiber and magnesium, they are also full of sugar and calories, but a look under the banana peel will make you an even bigger fan of the yellow fruit.
And find out why green bananas are also healthy and what delicacies you can create from the fruit.
They are the perfect on-the-go snack. They are delicious, satisfying, full of essential nutrients, and even naturally packaged.
By the way: Did you know that bananas are botanically a berry?
Bananas contain healthy nutrients.
The inner values of banana are a lot of potassium and pectin, which makes bananas very healthy.
Here are the nutrient values ​​of bananas for you per 100g:
Carbohydrates 21 g, Fiber 2g, Potassium 385 mg
Magnesium 30 mg, Calcium 8 mg, Fat 0.2g, Calories 95
Vitamin C 10 mg, proteins 1.1 g, Folic acid 15 µg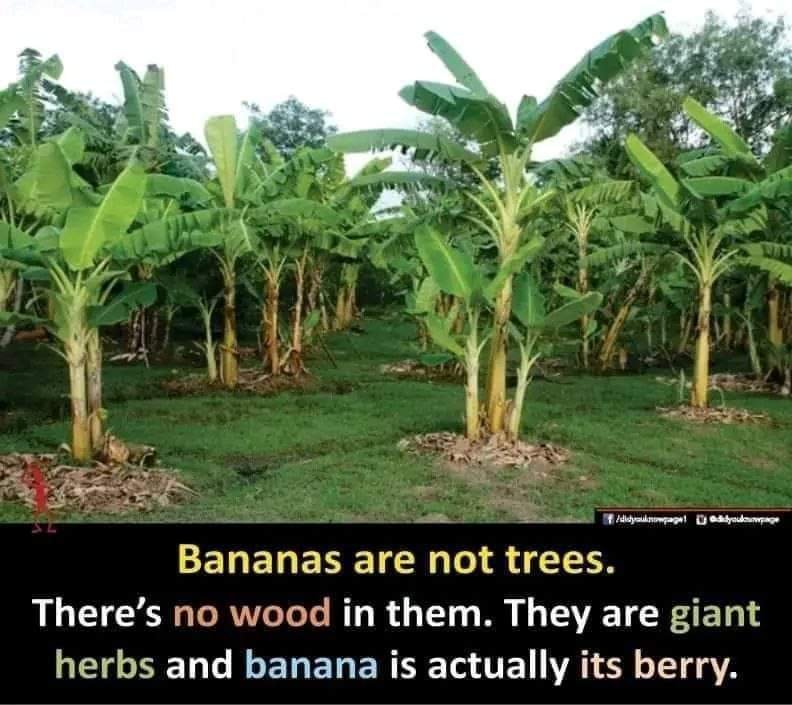 Bananas stimulate digestion
There is pectin in banana, a fiber that aids in digestion. Pectin slows down emptying of your intestines and can be helpful, especially with diarrhea and constipation.
The resistant starch in bananas works wonders, and through specific processes in the large intestine, it forms the energy suppliers for the cells of the large intestine mucous membranes. Bananas support your digestion gently and healthily.
Bananas can help you lose weight.
If you want to lose a few pounds, you can grab a banana as a healthy sweet snack suitable for losing weight.
Banana is very filling and provides a lot of resistant starch. The resistant starch can even curb appetite and be helpful when losing weight.
Benefits for the heart
The high potassium content and a little salt are helpful for high blood pressure. In addition to a lot of potassium, bananas also contain a lot of magnesium. It can reduce the risk of heart failure or stroke.
Regulates blood sugar
The fruit contains vitamin B6, which regulates blood sugar.
The riper a banana is, the more sugar it contains and the less starch.
It balances an acidic pH in the stomach and can prevent heartburn and ulcers.
Eating bananas makes you happy because they contain tryptophan, which our body converts into serotonin, the happiness hormone, also responsible for a healthy sleep rhythm. In addition to tryptophan, there is also dopamine in the yellow fruits. Dopamine can also improve your well-being.
Are green bananas just as healthy as yellow or brown bananas?
Bananas ripen quickly. They are now bright green and hard, brown and soft the following day.
The best is to buy them when they're still green and yellowish and let the fruits ripen for two to three days at home.
Unripe Bananas taste tart. The longer the bananas ripen, the more resistant starch converts into sugar.
Green bananas contain more resistant starch, making them more filling and an appetite killer. Eating green bananas can be healthy. They have less sugar than brown one, and the unripe fruits are also great for a low-carb diet. As long as bananas are still green and yellowish, even diabetics can eat them. Blood sugar levels don't rise as quickly because the starch did not yet convert to sugar.
The darker the banana, the more sugar, and less starch it contains.
Don't throw away the peels. They are an excellent fertilizer for many plants.
Recipes with Bananas
Millet porridge is a delicious alternative to classic oatmeal. Combined with naturally sweet mashed banana and creamy coconut milk (and what I also love — raw cacao!), it makes it hard to believe something so tasty could be considered a healthy breakfast.
This one-bowl vegan banana bread easily transforms brown bananas into a delicious breakfast or snack! With plenty of substitution ideas, you can make this with the ingredients you have in your pantry!
A stack of fluffy vegan pancakes is the perfect way to start the weekend! Top these with warm maple syrup and enjoy a comforting breakfast.
Vegan Chocolate Banana Cake is the perfect little indulgence for all chocolate lovers! Put those overripe bananas to good use and make it today! Moist, chocolatey, rich yet light, it's eggless, dairy-free & so delicious!
This vegan banana cream pie features a golden Oreo crust topped with layers of sliced banana, creamy pudding, and vegan whipped cream!
A 100% homemade, from scratch, Southern Vegan Banana Pudding! This gluten-free, allergy-free, sugar-free twist on the old-fashioned classic dessert is too easy not to make! A no-bake recipe with layers of vanilla wafers, banana slices, vanilla pudding, and sweet, creamy fluff!
These are Banana Bread Cinnamon Rolls. Not to be confused with a cross between a cinnamon roll and banana bread – these are cinnamon rolls with mashed bananas mixed into the fluffy dough, rolled in cinnamon, and sugar, topped with extra banana, and topped with EVEN MORE banana in the vegan cream cheese frosting. It's intense but 100% delicious.
The fluffiest vegan banana oatmeal muffins you'll ever make! These easy vegan banana muffins are naturally sweetened with banana and coconut sugar and made extra nutritious with oatmeal. Options to add chocolate chips or chopped nuts for the perfect breakfast or snack!
See also > VEGAN MEALS AND HOW TO DO MAGIC WITH GREEN BANANAS