Why You Need Cloves To Spice Up Your Healthy Kitchen
|
Do you know to use cloves in your kitchen?
Cloves are a very versatile spice and remedy and indispensable in any kitchen.
If you do not know them, you should try the recipes with cloves. It's worth it. They give your dishes a delicate taste and are also beneficial to your health.
What are cloves?
The cloves are the dried, still-closed flower buds of the clove tree. It is an evergreen tree that can reach a height of over twenty meters.
Some sources describe the use of cloves in India already in antiquity. Cloves are initially from the Moluccas, the spice islands.
The Moluccas, an archipelago of Indonesia between Sulawesi and New Guinea, provide an ideal climate for the clove trees. The trees grow best in a tropical maritime climate. The tree bears the first flower buds only after six years.
The cloves have the highest nutrient content when the buds are still closed. The color then changes from green to yellow or red. Now is the right time for the harvest.
Today, the best cloves come from the Moluccas, Zanzibar, and Madagascar. The buds are picked by hand before flowering and then dried. After drying, the cloves have a dark brown to black color.
A clove tree provides two to four kilograms of carnations per year. The buds are briefly dipped in hot water after harvest and then dried on mats by air and sun. The color of the cloves now changes from yellowish or pink to a natural dark brown color., which is the color of the clove spice that you know. You can use cloves as a spice or medicinal plant.
Where do the cloves we buy grow?
In the past, the island of Pemba and Zanzibar were the largest producers of cloves. Today, Indonesia is in the first place; they produce 80% of the total quantity.
India, Sri Lanka, Guyana, Brazil, the Antilles, and Malaysia are also producers of the famous and versatile cloves.
Aromatic taste and ingredients of cloves
The cloves smell very aromatic and spicy and develop an intense taste with a woody note. The taste ranges from spicy to burning. They contain a lot of essential oils. 15% of essential oils determine the taste and smell of the cloves. 70-85% of the essential oils make up eugenol, which we can also find in cinnamon. 15% eugenol acetate and 5-12% β-caryophyllene. 2% of oleanolic acid is in the cloves. The essential oils affect the taste of the cloves.
Cloves as remedy
Cloves are not only an excellent spice but also provide proven health benefits.
The eugenol contained has a slightly numbing effect. Therefore, you can use cloves as a home remedy for toothache.
Cloves are supposed to help against bad breath. People who eat a lot of garlic know that, too, cloves make good breath.
Clove oil is an analgesic, disinfectant, antiviral, and fungicidal herbal remedy. It also has an appetizing effect; you can use it as a remedy for flatulence and bloating.
For coughs and colds, inhaling helps with hot water and a few drops of clove oil. It also has a relaxing effect on muscle groups of the intestine and the respiratory tract. The clove can be beneficial for cough, asthma, and indigestion.
Cloves can also help with mild rheumatic complaints. Half a teaspoon of cloves is poured over with a cup of boiling water. Let it rest for ten minutes, and then drink two to four cups a day. It is an antioxidant and effectively fights free radicals.
The addition of cloves in food prevents the oxidation of fat. Clove oil has the best quality if it comes from the flowers of the clove spice tree. Oils obtained from stalks or leaves are by far not that good quality.
Use clove oil should only very carefully and sparingly. Too much clove oil can damage tissues and mucous membranes and lead to allergic reactions.
ESSENTIAL CLOVE OIL – EFFECTIVE REMEDY SINCE THE MIDDLE AGES
How can you use cloves spice in the kitchen?
The use of cloves in the kitchen is very versatile. You can use them in almost all dishes that are difficult to digest, such as red cabbage and sauerkraut. Also, marinades, sauces, and soups; they are an excellent spice.
You can also add and cook them or ground them in batches.
You should remove them after cooking. The cloves are edible, but the stems taste very bitter when chewed.
Cloves are also tasty in mulled wine, punch, and Christmas cookies.
Kitchen tips for cloves.
Carefully dose cloves to refined foods. Some dishes you can make are delicious by cooking onion with cloves. Onions prepared with cloves have a unique flavor to broths and marinades. This combination also gives the rice an excellent taste.
Even in pickled vegetables, cloves should not be missing, like pickled cucumbers, for example. You can refine dishes and combine cloves with allspice, ginger, pepper, coriander, and cardamom, resulting in an excellent spice mixture.
But also sweet dishes, such as applesauce, pears, and jam, will get an exceptional touch with the addition of cloves. Refine your meals by adding cinnamon, star anise, nutmeg, and lemon.
You need cloves for the typical winter drinks, such as punch and mulled wine. However, here the clove should also be used here very sparingly.
Cloves can also be used very effectively against insects. You take a lemon, halve it and spice it with cloves. Wasps and insects will stay away from the smell. After three days, you should renew the lemons. Provide rooms with a pleasant scent, spice up a whole orange with cloves, and place it on a plate. Give the room naturally a pleasant smell.
Cloves in spice mixtures 
 The Chinese five-spice powder, the Moroccan Ras el Hanoute, Arabic spiced coffee, French Quatre Epice, and Indian curry can not do without ground cloves. The clove in ground form is also essential for the well-known Worcestershire sauce.
The ground cloves characterize the taste of this sauce, which is indispensable in many dishes. Gingerbread, spice cake and pumpkin spice can not do without ground cloves. Here they combine well with ginger, cinnamon, and nutmeg to achieve the typical exquisite taste.
Try these aromatic recipes with cloves spice;
This amazingly fresh and tasty Chinese 5 Spice Tofu Stir Fry is entirely vegan and gluten-free. An easy and satisfying recipe for a tofu stir fry that is packed with lots of flavors and nutrients.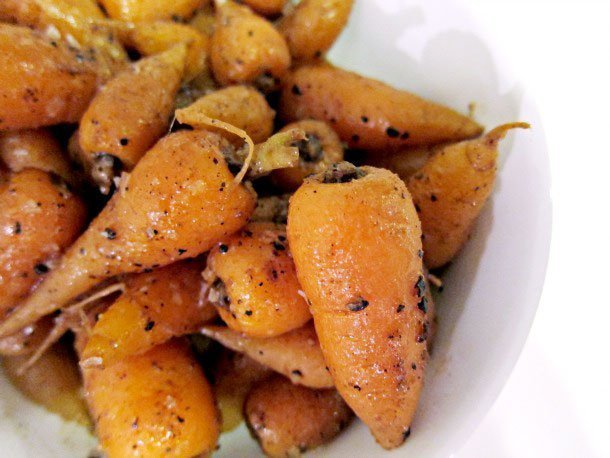 Arabic spiced coffee
Seriously, what's not to like about Vegan Pumpkin Spice Cake!? You better believe that's a fluffy spiced frosting on there too. Initiate drooling sequence.
This batter is seriously decadent looking, no? But it's deceptive as it actually has plenty of wholesome gluten-free grains like buckwheat, brown rice, and oat flour. It also includes one flax egg and a healthy heaping of molasses, which we all know is good for the soul.
Baingan masala – a delicious curry to make with in-season baby eggplant. Unlike the more intricate recipes that involve stuffing the eggplant or dry-roasting the spices, this baingan masala recipe is beginner-friendly and relies on accessible ingredients. Try it!
This restaurant-style Indian-flavored basmati rice recipe is seasoned with cinnamon, whole cloves, and peppercorns with a bay leaf, all of which combine to create a wonderfully flavorful rice side to accompany just about any Indian vegetable dish.
Kinderpunsch is just what its name translates   A punch for kids or for adults who don't drink.  It's like the virgin version of Glühwein.
See also Discover The Health Benefits Of The Pumpkin Spice
and THE BEST PUMPKIN SPICE RECIPES OF ALL WORLDS