10 Tempting High-Protein Recipes That Help You To Lose Weight
|
High-protein recipes can help to lose weight
Do High-protein recipes help to lose weight? Yes, this claim is valid. Proteins are excellent allies in the fight against too many kilos. Although you are not automatically getting slim only by consumption of protein-rich foods, protein can help you lose weight.
The protein ensures that its insulin levels remain constant. It will help you to avoid food cravings because you feel longer satisfied. Important for the body is what comes on the plate. For the saturation depends on the mass of the food, not on its calories. When the stomach is full, he sends the message to the brain, "Stop eating." It does not matter if he uses energy-dense foods or lighter ones like veggies and salad.
Despite the benefits of protein-rich food, you should not neglect carbohydrates. After all, they are the primary energy source of our body. Fiber-rich whole grains and unprocessed foods, as well as fruits and vegetables, are beneficial. Avoiding white flour, sugar and finished products will help to keep in shape.
You also should eat enough fruits and vegetables, as they contain essential vitamins and minerals. The variety makes it! Legumes like lentils, soybeans, lupine or peas, nuts, quinoa or amaranth provide you with high-quality protein and help you stay slim in the long run!
Pay attention,  Fruit juices are not only exceptionally healthy because they contain lots of vitamins and minerals. they should also make you slim. Although these drinks actually have fewer calories compared to pure juice, the packed juices are not always good for weight loss.
Would you like to experience the coming season slimmer and fitter than you are up to date? quit eating pasta, french fries, and sugary snacks even if they are vegan.
You do not have to fear monotony, the recipes also make sure that you do not have to do without desserts.
Protein is the best for getting lean!
Look at these tempting plant-based high-protein recipes that can help you to get in shape.
10 Tempting High-Protein Recipes That Help You To Lose Weight
Smashed Avocado Chickpea Salad
You'll fall hard for those tender smashed chickpeas, the creamy avocado, and those crunchy salted sunflower seeds. Plus, this "chicken" salad is mayo-free, so aside from being vegan, it's low in cals and saturated fat. Calories: 485 Protein: 14 grams Get the recipe: chickpea salad
Red Pepper and Corn Tempeh Tacos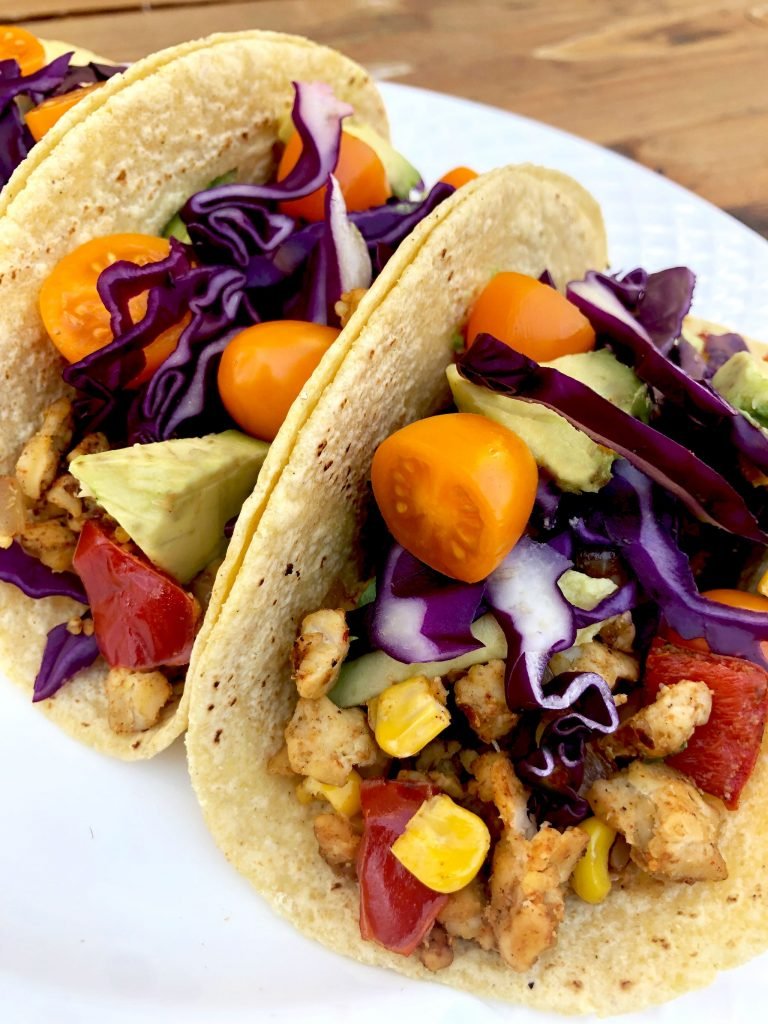 The filling is made with crumbled tempeh, sautéed onions, red peppers, and corn. It's perfectly soft and tender, and slightly spicy — even meat eaters will be instant fans! Honestly, my meat-loving husband said the tempeh texture was so much like ground beef. Calories: 330 (for two tacos) Protein: 16.4 grams Get the recipe: tempeh tacos
Maple Cumin Lentils Over Spaghetti Squash
When you're craving spaghetti with meat sauce, cook up these maple cumin lentils over spaghetti squash. Calories: 323 Protein: 15.5 grams Get the recipe: maple cumin lentils over spaghetti squash
Sweet Potato, Tofu, and Avocado Bowl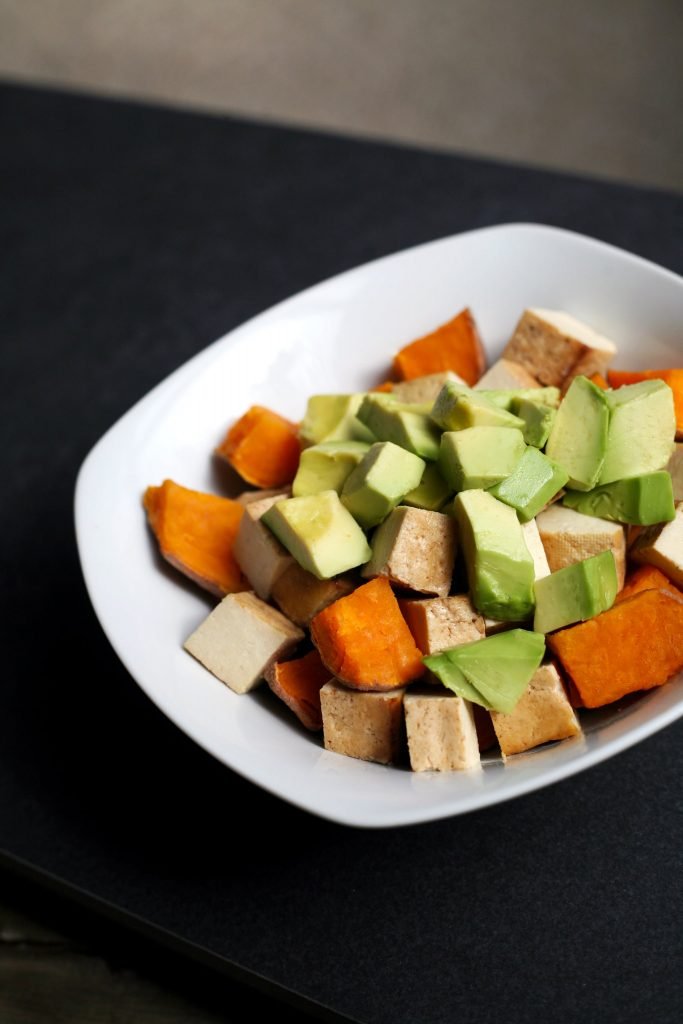 This bowl tastes perfect on its own, but adding a little crunchy texture with some chopped salted cashews makes it even more delicious. Calories: 366 Protein: 19.5 grams Get the recipe: sweet potato, tofu, and avocado bowl
Protein-Packed Brownies
A cross between oatmeal cookies and brownies, these chocolate bars are so insanely delicious that you won't even guess there's protein powder added to the batter. Calories: 145 Protein: 5 grams Get the recipe: protein-packed brownies
Tofu, Broccoli, and Cauliflower Sheet-Pan Meal
This recipe includes all the essentials you need for losing weight: protein, healthy fats, and fiber. And the best part is it's a one-pan meal, so it's easy to make and even easier to clean up! Calories: 368 Protein: 35.5 grams Get the recipe: tofu, broccoli, and cauliflower sheet-pan meal
Banana-Oat Protein Balls
Made with only three ingredients you probably already have in your kitchen, these protein balls couldn't be easier to whip up. Calories: 141 (3 balls) Protein: 8.1 grams Get the recipe: 3-ingredient protein balls
Chocolate Protein Pudding
You'll love this smooth, chocolaty pudding. Calories: 146 Protein: 7.3 grams Get the recipe: chocolate protein pudding
Honeydew Protein Smoothie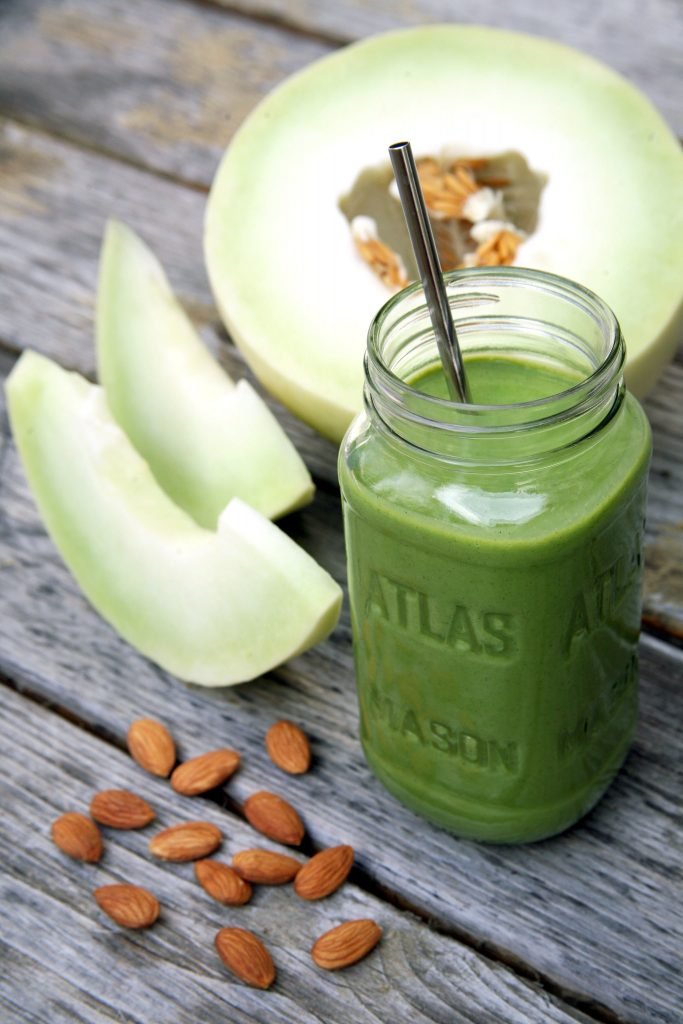 This invigorating, dairy-free smoothie offers tons of fiber, protein, and healthy fats, perfect to keep you full all morning long and help you lose weight. Calories: 353 Protein: 36.4 grams Get the recipe: 350-calorie smoothie
Almond Strawberry Banana Soy Yogurt Smoothie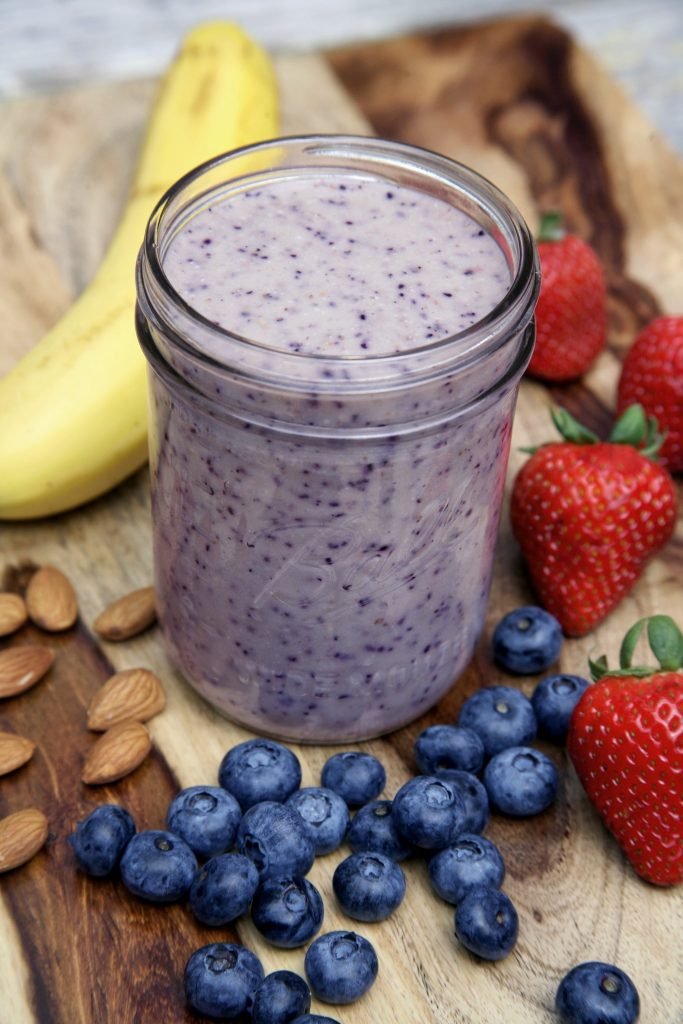 The almonds in this berry smoothie add healthy fats, fiber, and protein to keep you full, and with a good blender, you won't even notice that they're there. Calories: 358 Protein: 15 grams Get the recipe: almond strawberry banana soy yogurt smoothie
Get even more recipes here >Satisfying and Delicious Plant-Based Recipes
Read also Plant-Based Protein: The Best Sources & How Much You Actually Need
See also How Does A Vegan Diet Lead To The Desired Weight?
and  > Quick Weight-Loss Plan For Teens Go Vegan And Lose Weight