Hemp Heart Recipes Amazing To Optimize Your Nutrition
|
Hemp Hearts Recipes good for your health
Here are some powerful hemp heart recipes. Do you eat enough hemp?
Hemp is the king of plant proteins. Proteins are known to be a vital nutrient. The human body consists of 15 to 20 percent of proteins. Hemp protein is a perfect protein for humans. The hemp protein is gluten- and lactose-free, as well as easily digestible and rich in valuable nutrients, omega-fats, minerals, and fiber.
Hemp hearts are a Superfood
The seeds are an incredible source of biologically available and easily digested protein for vegans. Hemp hearts are a Superfood and have nutrients and substances that are vital. Many nutrients like calcium, potassium, magnesium, sulfur, and iron as well as vitamins A, B, C, D, and E. In addition, a sufficient amount of health-promoting omega-3 fatty acids combined with the rare gamma-linolenic acid – an omega-6 fatty acid lots of antioxidants. Especially zinc, magnesium, and iron are in relevant quantities in the hemp seed.
If you want to provide your body with a truly high-caliber,  easily digestible protein, not lose sight of the fatty acid situation and also want a little more minerals and trace elements as well as vital substances, add hemp hearts to your diet.
Read more about >Basic Report:  12012, Seeds, hemp seed, hulled
Why everyone should be eating more hemp seed
Callaway, JC. "Hempseed as a nutritional resource: An overview", Euphytica, Jan 2004, 140(1-2):65–72
With these Hemp Heart Recipes, you can add more nutrition to Your Diet
See also > All About Hemp Seeds
 Hemp Heart Recipes Amazing To Optimize Your Nutrition
Raw Grain-Free Hemp Tabbouleh Salad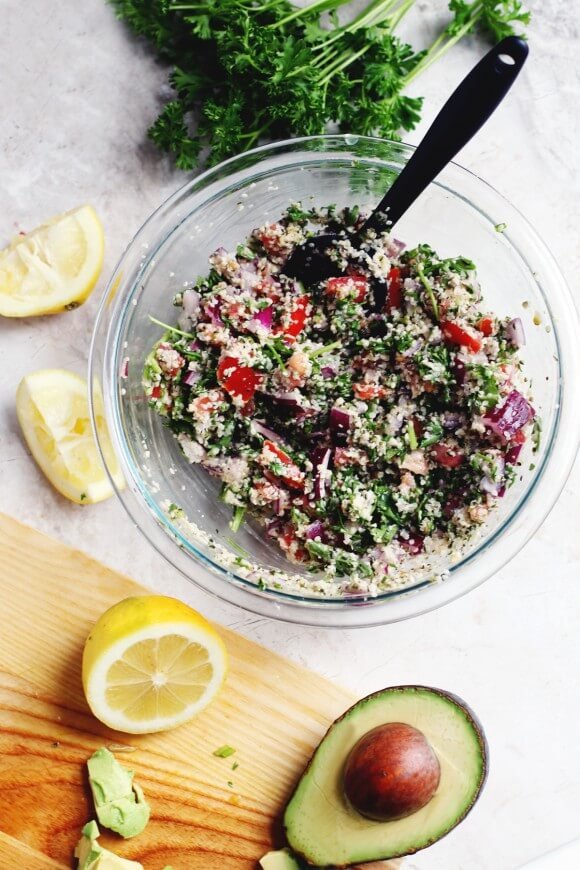 Full of fresh ingredients, this salad is loaded with equal parts nutrition and flavor.
This dish brings all of the hemp heart benefits, plus plenty of healthy fats, fiber, and vitamins. Did I mention it's super easy? Just combine the ingredients, mix, and serve. No need to spend hours in the kitchen.
Find the recipe here: Free People
LEMON HEMP HUMMUS
This Lemon Hemp Hummus is hands-down my favorite recipe. It's unbelievably tasty, has heart-healthy omega fatty acids from the Hemp Hearts, protein from the chickpeas and a zesty lemon flavor. Recipe here: The Healthy Maven
Dairy free strawberry vanilla protein pudding
This recipe features two superstar ingredients, chia seeds, and hemp hearts, which team up to bring plenty of fiber and heart-healthy fats to the table. Find the recipe here: Sarah Bakes Gluten Free
More powerful recipes > 8 HIGH-PROTEIN MILLET RECIPES YOU WILL LOVE
MAKING RAW MARIJUANA JUICE FOR HEALTH?
Best Chia Seeds of 2017 – Top 10 Brands Reviewed!
THE BEST HIGH PROTEIN AND IRON-RICH FOODS FOR VEGANS
Hemp Heart Recipes Amazing To Optimize Your Nutrition
Hemp Hearts & Coconut Bar
A healthy snack which keeps you away from the junk of processed protein bars in a store. Recipe Manitoba Harvest
Speedy Summer Hemp Power Salad
Summer at its finest.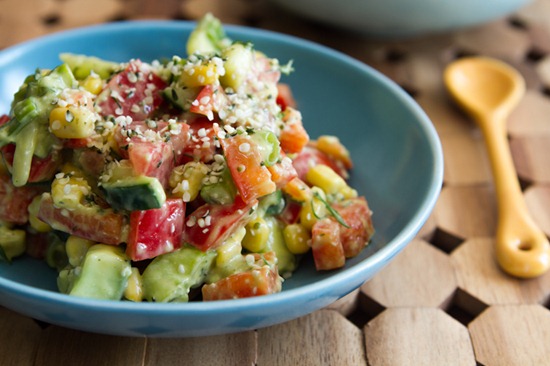 This salad is one such easy summer dish I made yesterday. It took about 10 minutes to prepare and it's almost entirely raw. Instead of using a bean or legume for the protein (and requiring the stove-top!), I used hulled hemp seed, a complete protein Enjoy! Recipe Oh she glows
MANGO BANANA GREEN SMOOTHIE
Start the morning right with the super delicious, creamy green smoothie made with frozen banana, baby spinach, fresh mango, hemp seeds and unsweetened almond milk. Recipe here> Skinny Taste
Hemp & Almond Pancakes {Recipe}
I hope these Hemp & Almond Pancakes find their way into your homes and hearts this weekend ~ which, I hope is wonderful! Find the recipe here: Runnin Srilankan
More about Hemp 10 Healthy Vegan Hemp Recipes The Extra Power For Your Vitality