Are You Ready For The Best Raw Holiday Desserts?
|
Here are some of the best raw Holiday Desserts
Enjoy this time of the year with the best Raw Holiday Desserts ever. Here are plenty of  Raw Recipes to get the spirit of the holidays in your home. All these recipes are dairy and egg-free and everyone will love them.
Fresh fruit is also available in the cold season. For winter raw cakes, delicious fillings with apple, fig, orange, tangerine, or pear are served. Gladly refined with spices such as cinnamon and cardamom. Ideal for a cozy coffee chat in Advent!
Here are ingeniously delicious recipes for raw Holiday desserts – simple, vegan, and significantly healthier than the classic cake bar with lots of fat and sugar. Find out here why raw cakes perform so much better with fitness-conscious people.
Homemade is the best and healthiest, you may find some of the recipes worth making them to a traditional treat for every holiday, but these Raw Dessert Recipes are good to eat all year long as well. Get started.
Enjoy preparing
Are You Ready For The Best Raw Holiday Desserts?
Holiday fruitcake… there seem to be two camps: those that love it… and those that love to hate it! Ok, maybe there's a third camp too: those who've never tasted it. Which camp are you in?
No-Cook Fudge
Peanut butter and bananas make a perfectly creamy no-cook fudge in Cookie and Kate's recipe
CHEWY PEANUT BUTTER AND CHOCOLATE CEREAL BARS
These bars are my heaven.
If you're a fan of Rice Krispie treats, chocolate, and peanut butter, you'll be a fan of Averie Cooks' vegan cereal bars.
MOCHA & BLACK BEAN MOUSSE CAKE
If you're looking for the perfect creamy cake, then Green Kitchen Stories has got the recipe for you
COCONUT SNOWBALLS (GLUTEN-FREE, NUT-FREE & VEGAN!)
These coconut snowballs by The Kitchn are as cute as they are easy to make
SALTED CARAMEL ICE CREAM (VEGAN, REFINED SUGAR-FREE)
This sweet-salty ice cream by Cara's Cravings makes any dessert better à la mode
NOG: CLASSIC AND PEPPERMINT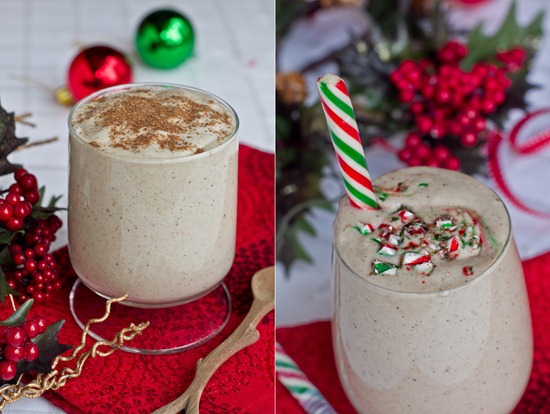 It's your call. Read more: Vegan Nog: Classic and Peppermint
Chocolate Chunk Cookie Bars
For a tasty breakfast or healthier dessert, try out Half Baked Harvestchocolatey oatmeal bars
Creamy Dreamy Peppermint Patties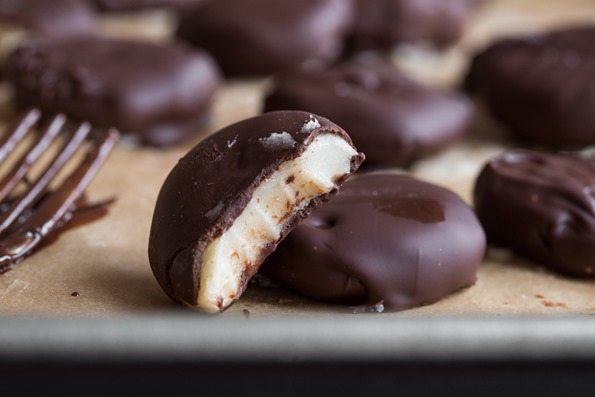 If you're in the mood for York Peppermint Patties, try out Oh She Glows' vegan recipe for a healthier treat
Source >Holiday Dessert Recipes
See also Luscious No-Bake Dessert Temptations You Will Love