How to make Homemade Springroll Sheets And More Recipes
|
 Homemade  spring roll sheets, noodle bowl, eggplant, okra recipes
Homemade Spring Roll Sheets may be something you want to learn how to do. Here we have an easy recipe for you to try it. You may like to explore the other recipes as well. we have an Eggplant and Okra recipe for you here which are really delicious and worth trying. Look at this noodle bowl with confetti peanut sauce, does this sound delicious? The vegan summer rolls with homemade sweet chili sauce are looking tempting as well.
And finally something for your sweet tooth an Almond Kulfi which is a  traditional Indian treat. Here it is made vegan and dairy-free and it tastes delicious. This is a collection of different vegan recipes together with the homemade spring roll sheets something to try and explore and see if this is something you want to add to your vegan recipe repertoire. Have fun to explore and experiment in preparing these recipes. The homemade spring roll sheets are maybe the ones you always wanted to try.
How to make Homemade Springroll Sheets And More Recipes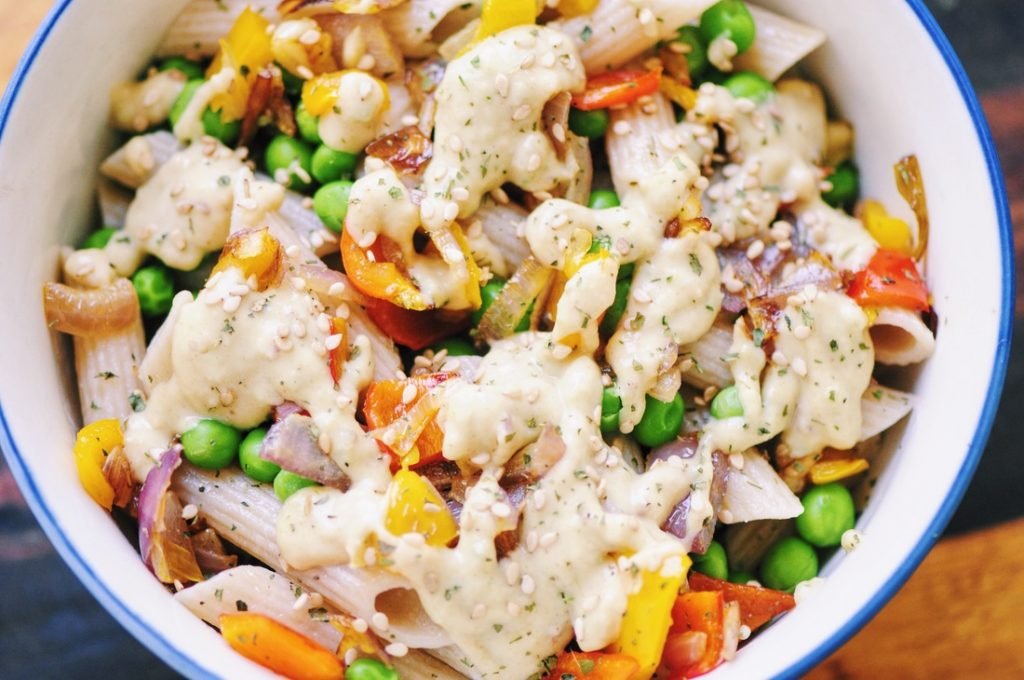 This is what I would consider to be a comfort food dish. I threw it together in the midst of a craving for a peanut sauce, and it certainly did quench my desires!
Creamy, spicy peanut sauce with a touch of sweetness, drizzled over brown rice noodles topped with a perfect blend of vegetables–it is amazingly delish! Recipe here
A delicious and flavourful apple and brinjal curry -a Kashmiri specialty
Kashmiri food is very simple yet flavourful. Lots of whole spices, ghee, and saffron are used in their daily routine food. The spices used are warm and spicy like cloves, dried ginger, asafoetida, cinnamon, etc and to balance the heat and flavour fennel is adding in most of the recipes
It is better to choose small brinjals for making this kashmiribaiganaurseb ki sabzi but you can also make it with large size brinjals but try to choose seedless ones or one with few seeds. Granny Smith apples are used in it as they are tart but you can also add some mango powder or lime juice in case you cant find granny smith and want to use other variety but avoid using a sweet variety of apples. recipe here
I always have a bag of homemade wrappers in my freezer. When in need of a quick appetizer, take the wrappers out of the freezer, thaw them, prepare the stuffing and cook as you please. A crispy and delicious appetizer is ready in no time.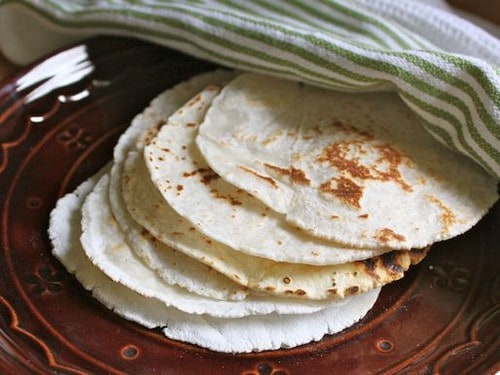 I'm so excited about this one! Finally, gluten-free flour tortillas! Recipe
Bharwan Bhindi is stuffed okra. In Hindi, Bharwan means stuffed and Bhindi means okra. Okra's are stuffed with a spicy delicious filling. In this dish, okra's are slit and stuffed with masala. When the okra gets cooked with the masala, it gives exotic flavours. It's a beautiful change from the usual okra/bhindi sabzi. Recipe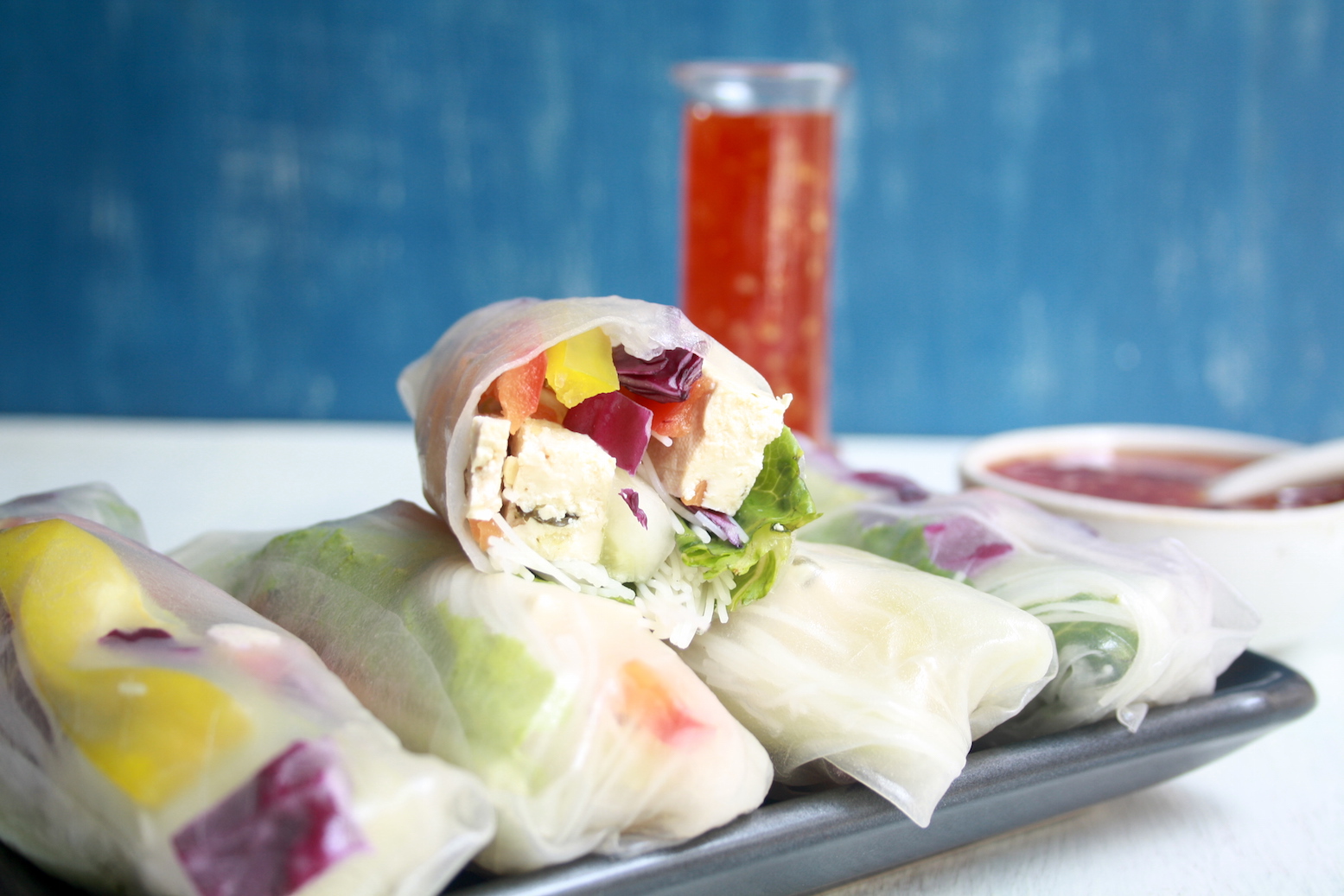 Can I just say, thank God for summer rolls that require no cooking or dealing with hot pans and spoons? Also, do yourself a favour and get some kitchen gloves while you can or read this before it's too late
Let's eat!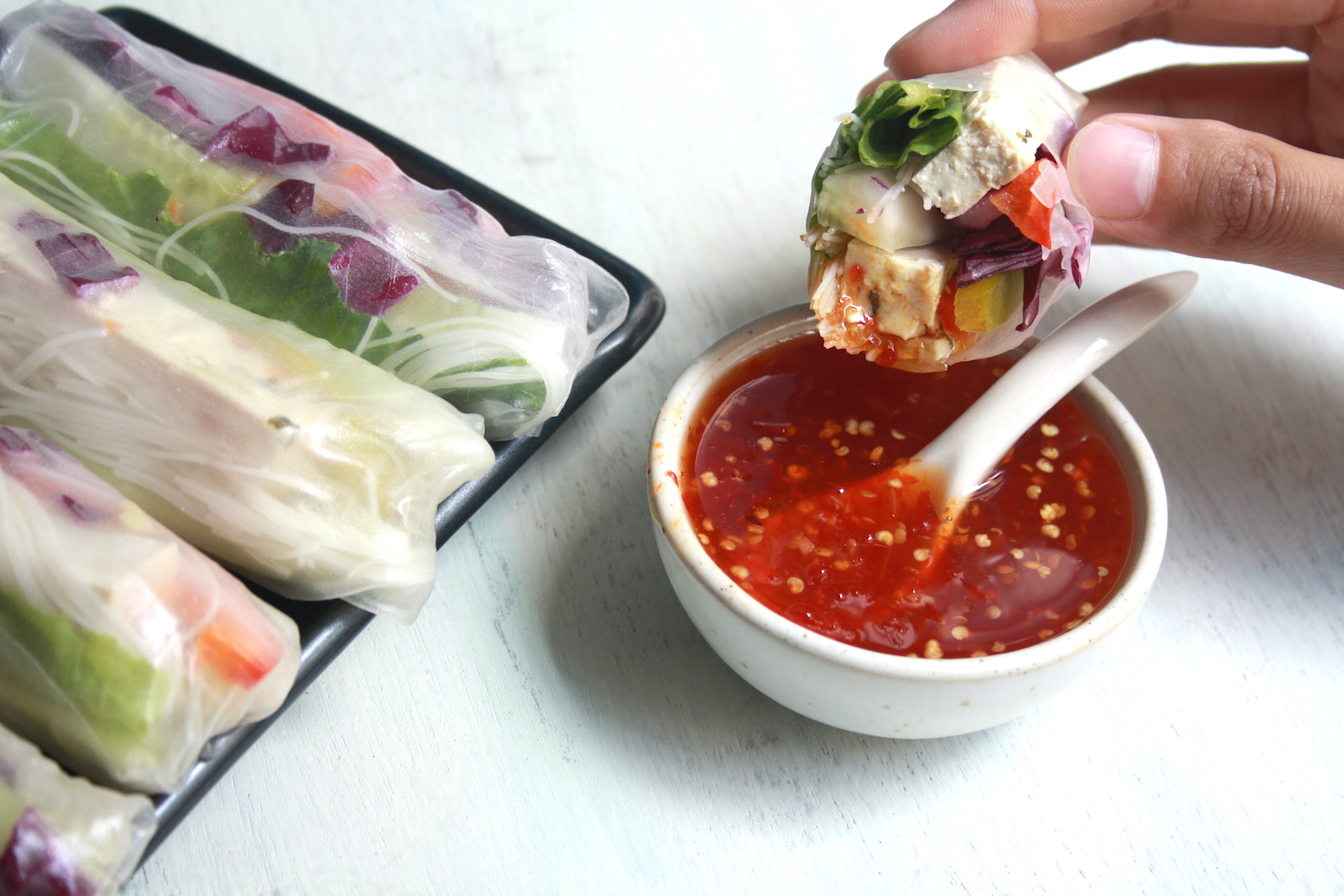 Once I was done burning my fingers off, the sauce was a piece of cake. It's thickened with sugar and cornflour (or cornstarch) and takes on that lovely colour and weird, gloopy consistency we all know and love? Recipe
Traditional Indian Frozen treat – similar to ice cream but is denser and creamier. A sweet treat to beat the heat! It is always great to beat the heat with these creamy Indian popsicles with almonds! recipe here
Leafy Souls – Vegan Apparel, Cosmetics, Food & More >http://bit.ly/2UnILcc
See also High Protein Buckwheat A Gluten-Free Super Grain