How to Meet Your Vitamin A Needs and Recipes.
|
Vegan vitamin A sources and nutritious recipes.
Vitamin A is essential for our body. He needs it, among other things, for the visual process and the development of bones, red blood cells, and hormones. Breastfeeding and pregnant women need a little more vitamin A, as it also plays a vital role in reproduction.
Many sources of vitamin A are not vegan. But even as a vegan, you can meet your vitamin A requirements without using dietary supplements.
Vegan vitamin A sources
We often speak of vitamin A in general – there are various A vitamins. The best known is retinol. Vitamin A comes mainly from animal foods, especially the liver.
Vegan vitamin A sources come mostly from carotenoids. The body converts these into vitamin A when required. Therefore, they also are called provitamins. The best known is beta-carotene. The daily requirement for beta-carotene is around two milligrams.
Vegan foods that contain beta-carotene include carrots, sweet potatoes, bell peppers, kale, spinach, lamb's lettuce, and apricots.
Can vegans meet their vitamin A needs?
For people with a balanced diet, it is no problem to meet their vitamin A requirements. You can also cover your vitamin A requirements as a vegan through your diet. One advantage here is that the body can store the vitamin well.
You should protect beta-carotene-rich foods from light, oxygen, and heat by storing them in the dark, covering them, and processing them gently. Since both vitamin A and beta-carotene are fat-soluble, it's best to take them with some fat. For example, you can gently steam carrots in oil or grate them in a salad. Chopping up also makes the nutrients more accessible.
A sufficient supply of zinc is essential to be able to absorb vitamin A well.
Meet Your Vitamin A Needs – Recipes.
This salad featuring lamb's lettuce is a feast for the eyes and a delicacy for your taste buds. Lamb's lettuce (also known as mache lettuce or corn lettuce) is used for classic winter salads in Germany as it's available all throughout the winter months and is particularly flavorful from October to January.
Tunisian Carrot Salad is a break from plain old carrots. It's delicious hot or cold. Enjoy on its own or as a side to your favorite meal!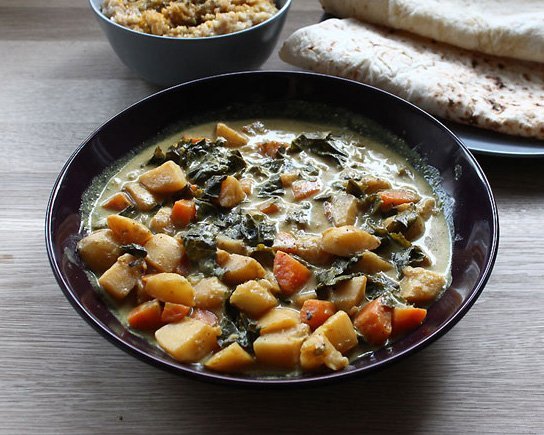 Coconut milk and fragrant spices make this decadent curry the perfect meal to cozy up to on a cold night. It's a great way to use up seasonal produce items like kale, carrots, and potatoes, plus it's a snap to cook! This recipe comes from I Try to Eat Healthy.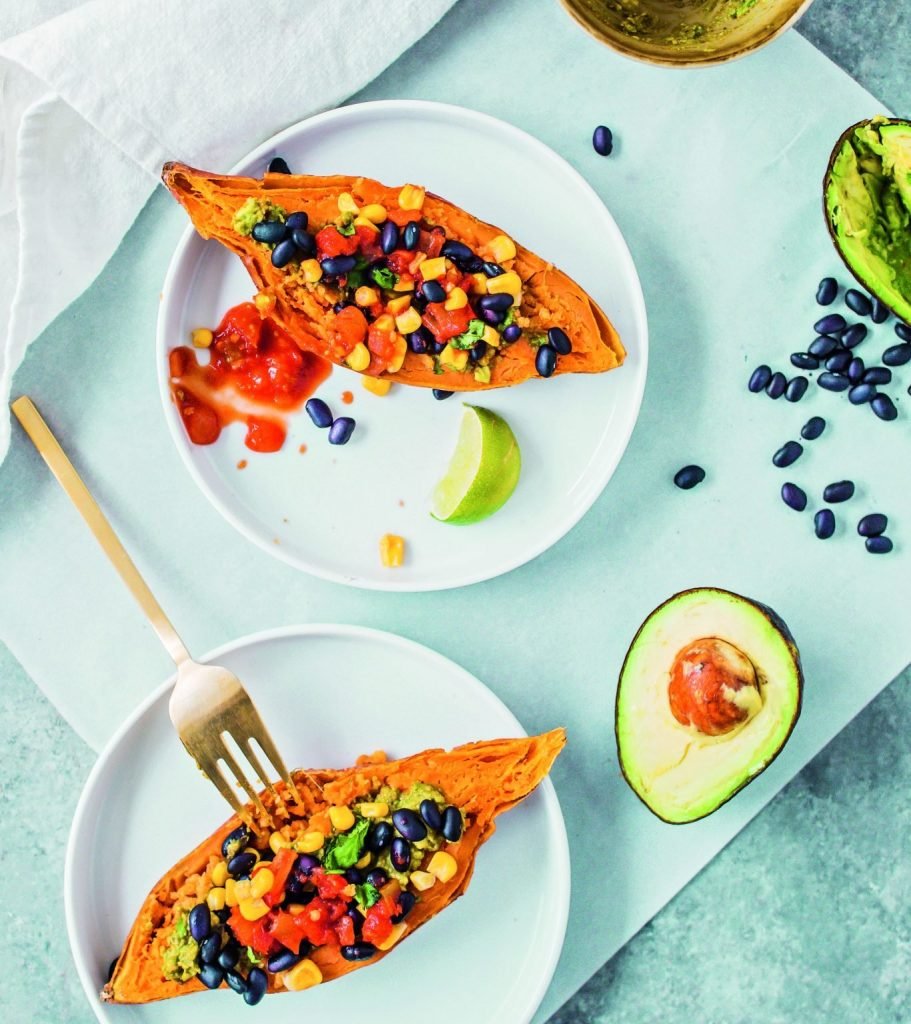 Sweet potatoes are a delicious and versatile, yet often overlooked, breakfast food. They can stand in for toast when sliced thin, cooked on a cast-iron skillet and topped with avocado, and they offer a healthier way to do hash browns. Here, we make them into boats we can fill with our favorite toppings.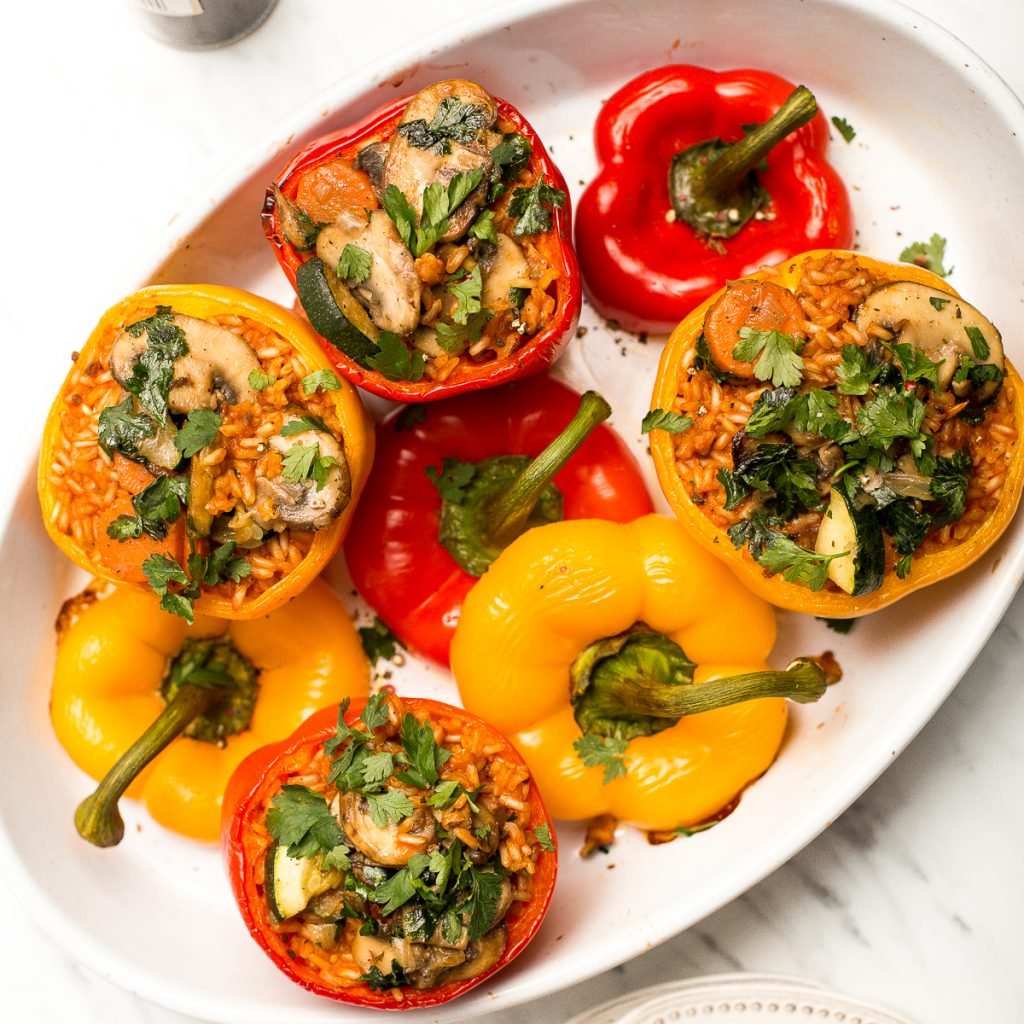 These bell peppers are stuffed with rice and veggies, which makes them super delicious and incredibly healthy. So, if you're looking for a go-to, easy and delicious week-night dinner option, this just might be the perfect recipe for you.
This comforting stew is the perfect way to warm up. Carrots and cauliflower are seasoned with an enticing spice blend to make a saucy stew you are sure to enjoy.
This chickpea peanut stew is warm and cozy, perfect for a Sunday night dinner. The stew is so filling and deserves a night in your pajamas and a movie! Serve it with rice and garnish it with cilantro and peanuts.
These apricot squares are the perfect sweet snack for summer! Not only are they no-bake, but they also take only 10 minutes to throw together. 
See also Vitamin D A Gift Of The Sunshine And The Vegan Diet
And here > Vitamin B12 Myths
The Overlooked Vitamin That Improves Autoimmune Disease and Autonomic Dysfunction
You may like to try to Complement nutrients. Protect  Yourself and Your Family from the most common chronic vegan deficiencies — without taking a bunch of supplements.  Click here