Impress Your Friends With These Festive Vegan Recipes
|
Festive Vegan Recipes for the season
With these festive vegan recipes, not only British people will be able to cut down on meat and dairy. The trend is all over the world. People are becoming aware that eating more plant-based food is much better for our health and well-being. Everywhere, allergies and health issues are rising, and people are starting to take action to change their diets and eat more vegetables.
Here are some delicious vegan recipes provided by Peta, UK. These recipes are great to start cooking vegan or impress your friends who want to start eating healthier food.  These festive vegan recipes will convince many of them that plant-based food is not boring and tasteless. Plant-based and natural food is not only healthy, it is a feast for the eyes and the taste buds. From savory to sweets, there is a lot to choose from. Get ready to impress friends and family with these indulgent vegan recipes and enjoy the season!
See more Festive Recipes here >Lovely Vegan Christmas Recipes
Impress Your Friends With Festive Vegan Recipes
This year, we've seen a huge increase in the number of British people who are cutting down on meat and dairy foods and going vegan. This Christmas will be no different, as thousands of people turn their backs on turkey and instead choose kinder options for the Christmas table.
These delicious recipes, from savory dishes to traditional cake, will be perfect for impressing your friends and family this festive season: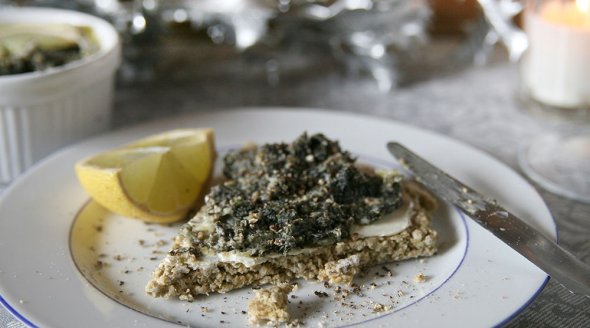 Oat Cakes and Smoky Seaweed Pâté
©Jill Strong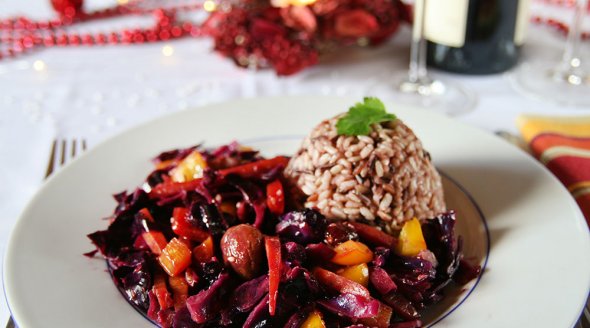 Chestnut and Red Cabbage Stir-Fry
©Jill Strong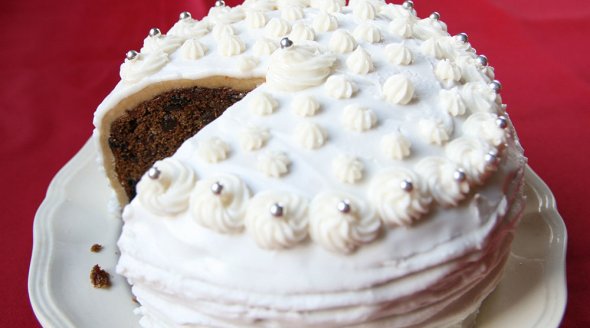 ©Jill Strong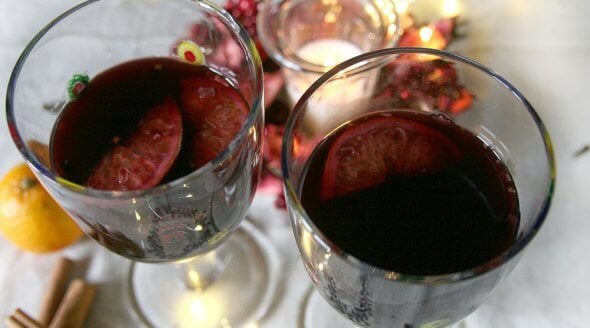 ©Jill Strong
These traditional Scottish savoury biscuits are delicious with all sorts of toppings – try them with our Smoky Seaweed Pâté. (Make them gluten-free by using certified gluten-free oats.)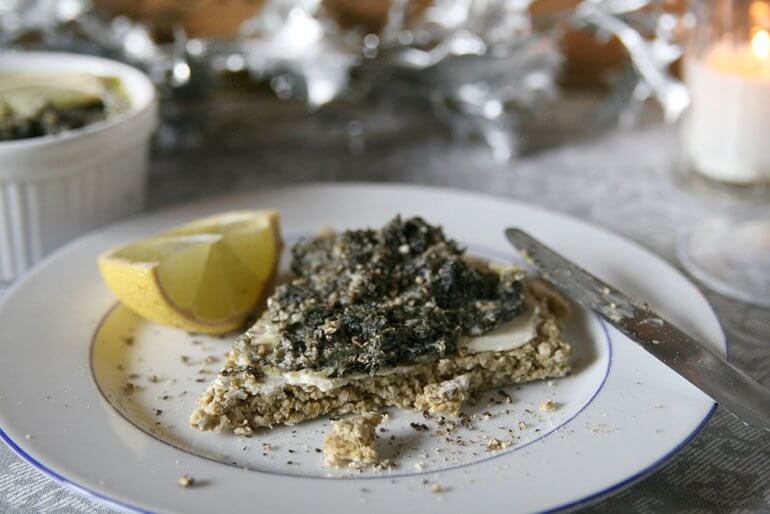 ©Jill Strong
Preparation time: 15 minutes
Find all the recipes here > Indulgent Vegan Recipes for Christmas Dinner