Enjoy These Special Indian Inspired Recipe Creations
|
Indian inspired recipe creations you will love
These recipes are created by Indu of cook 2 nourish and Gayatri the Desserted Girl, and are Indian-inspired recipes. Both of them like to experiment with traditional Indian recipes. These often lead to having Ideas to create new veganized recipes. Here are some of them for you to enjoy and find new ideas for your kitchen.
Indu discovered probiotics and found an amazing and healthy Indian recipe. This sure is a good drink, especially for the warm summer. Lassi is well-known as a healthy drink and here it comes made of coconut milk and yogurt. You and your family will love these drinks in summer.
Paratha is a well-known Indian food as well. It is a pleasure to watch when it is skillfully prepared. The most famous is the Aloo-Paratha and here Indu has an interesting variation. She created Methi Aloo Paratha with a south Indian flavor.
You can find also Gayatri's homemade fluffy Pita. Some other recipes with Potatoes, Dumplings, and Minestrone are all Indian-inspired recipe creations that you can try and enjoy.
Enjoy These Special Indian Inspired Recipe Creations
I recently came across this lovely recipe for an Indian probiotic drink called Beet kanji from Myheartbeets.  This drink has been traditionally made in Northern India and I am so glad that I got to know about this drink.  I have been making it regularly now.  The first time I made it, it came out too strong and so after a couple of variations, I have the process nailed down – adding just the right amount of mustard and keeping it for fermenting for the right amount of time. I love having this drink chilled! At our dinner gatherings at home, I sport a glass of bright red kanji while others have their alcoholic drinks?  Oh, and you can use the fermented vegetables to add to your salads! Recipes here
Lassi is a traditional North Indian yogurt drink which is highly refreshing on hot, summery days.  Most common is the plain sweet lassi with only added sugar and no flavor.  The thick sweetened cream on top used to be the best part for me. Yum! Mango lassi is a popular, modern variation of this traditional lassi where fresh or frozen mango pulp is added to give a most delectable combination of yogurt and sweet ripe mangoes. In the US, Mango lassi can be found in the menus of most Indian restaurants. Recipe
I make this 'fridge clean up' soup quite a lot. And usually, it is on Sunday nights.  Best part about soups is that you can create variations by just changing the combination of vegetables and the spices used. Before I went paleo, I used to make Minestrone soup all the time where I would add vegetables to the beans and use tomatoes to make the typical Italian favorite. So now I decided to make some changes. Recipe
It's amazing how creative you can get when you are forced to be on a restrictive diet. As a kid, 'Kozhukkatta' used to be the occasional sweet treat my mom would make for us. Usually, she would make it as an evening snack to be had with tea. I loved these dumplings made with rice flour and filled with a sweetened coconut filling.  These are incredibly delicious and are quite filling at the same time. So these would be a perfect snack for us kids coming back famished from school. I would gobble up like 5 or 6 in one sitting. My mom would also almost always make extra coconut filling and save that for me since I loved to just eat that by itself 🙂  Recipe
There is something incredibly delicious about this combination of bananas and coconut! If you have not tried them together, then you need to rectify that! Of course, both of these are tropical fruits and banana plants and coconut palms are found together in most homes in Kerala, which is in southern India. Recipe
Enjoy These Special Indian Inspired Recipe Creations
Paratha is a typical North Indian food, right? So why am I trying to 'southernize' it? He he…just happened like that one day by accident and a new 'paratha' was created in our household?  I quickly grabbed the 'chaat masala' pack from the fridge and sprinkled on the mashed potato. But after I had added it, I realized that I had actually added 'sambhar masala'? So that was the birth of this Methi Aloo paratha with sambhar spices! Recipe
Tapioca or Yucca or Cassava has become one important component of my diet these days since I am avoiding all grains and all other starches. I mostly just boil fresh yucca pieces (after peeling and chopping them) with sea salt. Or eat them with onion chutney. And they taste delicious! I also have been making the tapioca 'rice' or the steamed kappa Puttu which is a traditional Kerala breakfast item. Recipe
I'm always up for fries. Always always. Baked, fried, wedges, skinny, browned, burnt, whatever. I'll take them. The only thing they need to be is crispy. That one's a deal-breaker. And because a pot full of hot oil makes me nervous, I've been wanting to perfect baked fries for a while. Recipe
Guys, this focaccia is one of the nicest, nicest things I've ever baked. Brownies included. It's soft, and fluffy and made with like three main ingredients. It was so ridiculously easy, I was convinced I'm doing something wrong. But one bite, and I knew this focaccia hasn't seen the last of me. Read more of this post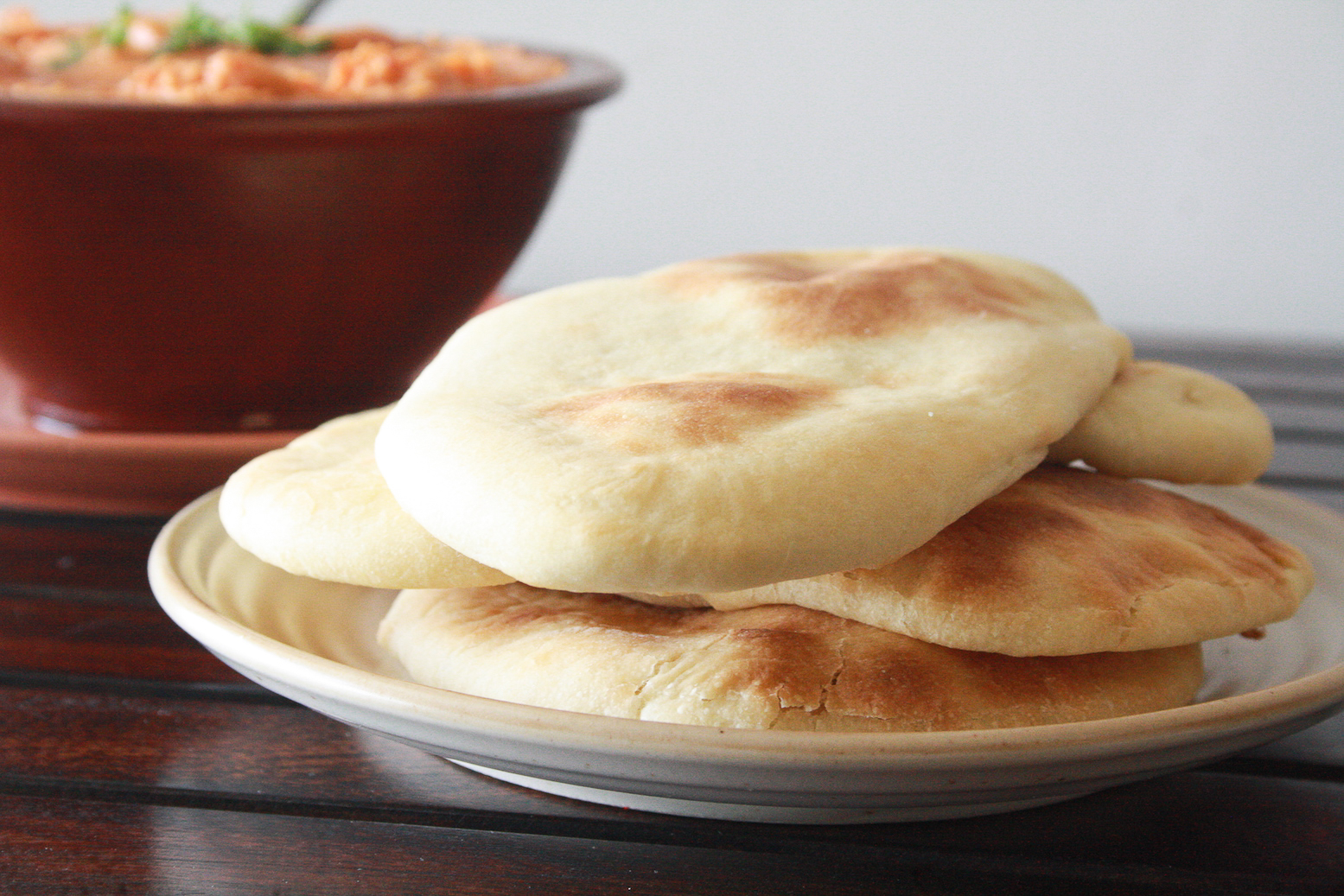 This is one of the nicest, non-regular homemade meals I've eaten, and super filling. Serve this pita-hummus combo with whatever your heart desires, falafel, veggies, stir-fried mushrooms (so good). You can do no wrong. Read more of this post
See more recipes 10 Tempting High-Protein Recipes That Help You To Lose Weight Vegan Recipes That Are A Healthy Good Deal
Often it is the eating and lifestyle habits that cause weight problems. Why not establish a new and healthier lifestyle?
Join the new knock-your-socks-off membership of Bright Line Eating® Click here.
The Bright Line Eating program can support and accompany you. It is a program based on cutting-edge psychology and neuroscience. Susan Peirce Thompson, Ph.D., created this program using the experiences and knowledge of her weight loss journey. The program focuses not on willpower but on establishing healthier eating habits. This unique approach is helping people every day to lose weight by changing their lifestyle and eating habits.