Yummy Raw Vegan Pies – Who Is Ready To Taste?
|
Who is ready to taste these Raw Vegan Pies?
Sure everybody is ready for yummy raw vegan pies. Whoever looks at them will have a mouthwatering. They can be eaten without regret. The ingredients are healthy, and the creations are yummy.  Almonds, cashews, dates, raisins,  coconut, pumpkin, avocado, and chocolate, all your heart desires, are included in these yummy raw vegan pies.
Fresh, light, and creamy, we have delicious raw cakes from the fridge here.  Unlike ordinary cakes, the raw food variant does not have to be put into the oven but is prepared with raw ingredients. The culinary highlight is raw, vegan, and gluten-free pumpkin pie, vegan dirt pie, avocado key lime pie, chocolate avocado pie, and German chocolate macarons.
Healthy diet vs. sweet cravings? That does not have to be mutually exclusive! Basically, these delicious pies even support a healthy lifestyle because they consist entirely of healthy ingredients. Raw food cakes do not have to be baked before being eaten. Also, flour and sugar are avoided; nuts such as almonds or cashews, fresh fruit, and dates are used for the sweetness.
Not only are these raw vegan pies a true culinary treat, it's also incredibly nutritious. Because nuts contain plenty of healthy fats, protein, filling carbohydrates, and fiber. Also, dates are rich in minerals and contain healthy calcium, copper, zinc, potassium, magnesium, and many vitamins. Who would have thought that raw vegan pies could be so healthy?
Who is ready to taste?
No-Bake Vegan Dirt Pie
Image Source: Cotter Crunch
A vegan-friendly no-baked dirt pie just got a "Healthy-ish" upgrade! This EASY no-bake dessert is made with gluten-free and dairy-free "Oreo" type cookies, coconut cream, dates, dark chocolate, and more. Plus it has the perfect 3 ingredients no-bake dark chocolate crust to go with it. Healthier than the classic, but just as tasty! Get the recipe: no-bake vegan dirt pie
Not all desserts need to be sugary and sweet. This key lime pie is both tart and creamy, making it the perfect treat for a hot night. Made with avocados and coconut cream, it's vegan — but dairy-lovers will enjoy it too! Get the recipe: no-bake vegan avocado key lime pie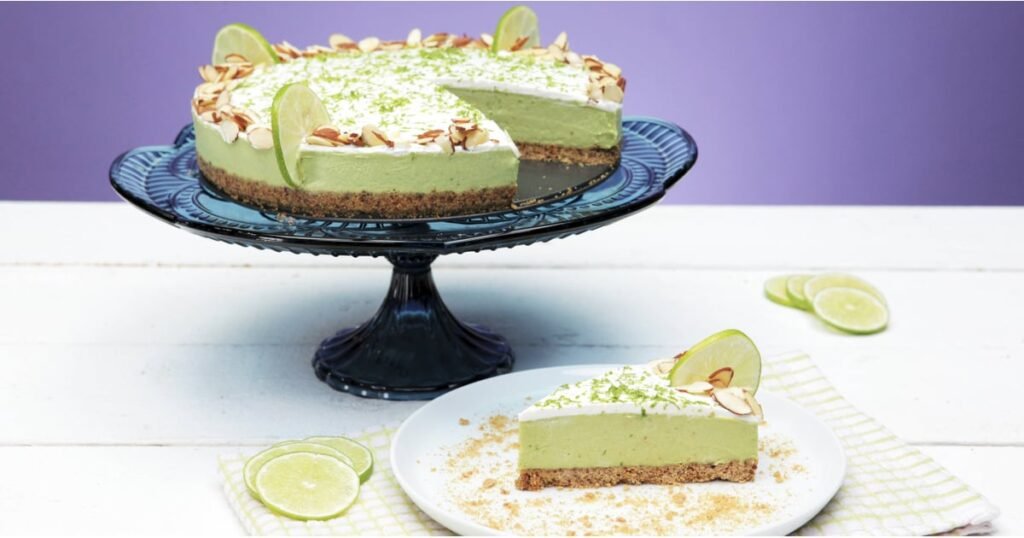 This creamy chocolate pie is so silky, smooth, and rich, you won't believe it has your favorite fruit mixed in. Make this for your next party or the upcoming holidays for a crowd-pleaser that packs an extra punch. Get the recipe: vegan chocolate avocado pie

I know there are plenty of good recipes out there for baked macaroons, and I have made some but really my favorite is the raw ones.  So I made these raw.  They are really pretty simple to make, easy, and hard to mess up.
Raw, Vegan, Gluten-Free Pumpkin Pie
Image Source: POPSUGAR Photography / Jenny Sugar
You'll never go back to regular crust again after taking a bite of this one made with almonds, cashews, dates, raisins, and coconut. It's irresistibly packed with a sweet, nutty flavor and a satisfyingly soft and chewy texture unlike any boring buttery crust you'll ever have.
Get the recipe: raw, vegan, gluten-free pumpkin pie
Also, see >The Best Raw Peanut Butter Treats You Need To Try
Healthy Raw Vegan Sweets To Celebrate The Holidays
This holiday season, get healthy, flawless skin with the Annmarie Skin Care 3-Step Clean Beauty Trial that includes only the purest, highest quality products. This pampering package is natural and wildcrafted, guaranteed to hydrate, soothe and rejuvenate your skin and lift your spirit. And for a limited time, you get a full-size Antioxidant Lip Balm for FREE.