Tasteful Vegan Recipe Collection To Have Fun In The Kitchen
|
A Vegan Recipe Collection you will enjoy.
This tasteful vegan recipe collection is something you will love. Discover the new recipes for a delicious addition to your menu. The recipes are proven to be delicious. If you love to experiment and create recipes with seasonal vegetables, herbs, and fruits. Look at the beautiful images; they make your mouth water. The first two recipes are with Asparagus.
Good to buy asparagus directly from the producer, as you should prepare vegetables never later than one or two days after the harvest. Only then its healthy effect can fully unfold.  Peel Asparagus only when its skin is thick and hard. There are, however, varieties with delicate skin that do not need to be peeled. Asparagus is healthy and low-calorie and is enjoyed because of its incomparable flavor. Try and enjoy the recipes. You will love the Raw Rainbow Cake for the coming season.
Tasteful Vegan Recipe Collection To Have Fun In The Kitchen
This vegan cream of asparagus soup recipe calls for zero dairy products, and yet, it has a wonderfully creamy consistency. It's also extremely easy to make!
Although, for the most part, we can get asparagus all year long, I usually only get them in the spring, when they are in season.
How can you resist when you see hundreds of them in the produce section, saluting you like bundled, upright green soldiers?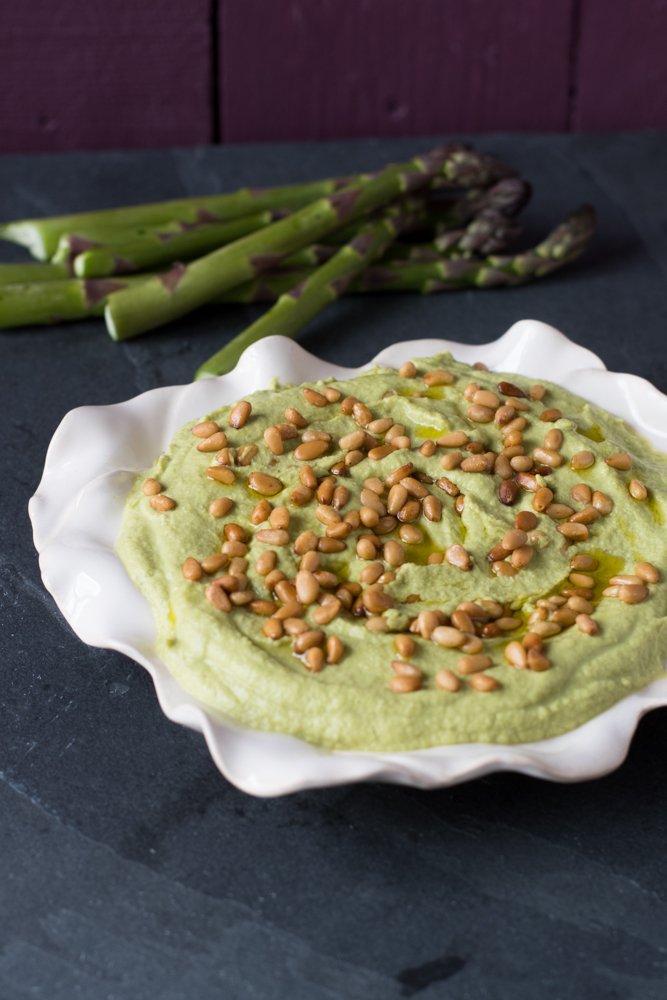 Asparagus Hummus is the perfect healthy snack for spring! 
This Vegan Pad Thai is so quick and easy, you'll definitely want to add this one to your weekday evening meal repertoire – trust me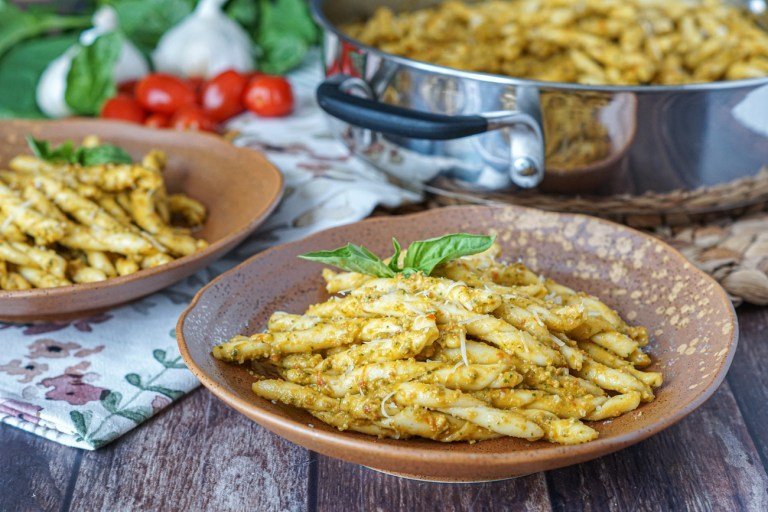 Pesto alla Trapanese originated in Trapani region, where tomatoes and almonds are abundant, in western Sicily. Raw tomatoes, fresh basil, almonds, olive oil, and Pecorino cheese are processed or pounded into a textured sauce best served warm or cold.
Roasting the potatoes makes this salad a little more special rather than your ordinary boiled type, and with all the herbs used there is no danger of this not tasting absolutely delicious.
The pasta was inspired by one of my favorite roasted veggies: Asparagus!
When the aubergine is roasted to perfection, it melts in your mouth, not cooked enough and we all know the rubbery crunchy texture you have to endure, thinking if only we'd been a little more patient! Throw in some pomegranate to a mouthful of well-cooked aubergine and you've got yourself a pretty darn good mouthful of food!
These brownies are so good. I like my brownies to be the perfect amount of gooey with a crisp/crunchy top, and these deliver my requirements. If you prefer more of a cakey texture, keep these in for twenty minutes; if not, fifteen minutes, and you'll have your brownie of dreams.
Think you're not up to the challenge? Fear not; this dessert is so easy to make, even a beginner to raw vegan desserts could do it. The only special equipment you need is a springform pan and a food processor or high-speed blender. You do have to wait for the ice cream to freeze between layers. It takes time to build a masterpiece.
More Recipes: A VEGAN FOOD COLLECTION THAT WILL KNOCK YOUR SOCKS OFF (VIDEOS)
GLUTEN-FREE MILLET, A DELICIOUS ANCIENT GRAIN
HOW TO USE HEALTHY AROMATIC HERBS INSTEAD OF SALT
THE BEST HIGH-PROTEIN AND IRON-RICH FOODS FOR VEGANS