Time To Get Out And Enjoy A Plant-Based Picnic In Nature
|
Have a beautiful plant-based picnic
Want to enjoy a plant-based picnic? Under shady trees in the park, maybe beside a river, at the beach, or just at home in the garden. On a picnic blanket in the open air, everything tastes much better.
If you take the time to snack and enjoy with friends and family in nature, a little break can even feel like it and have the value of a short vacation. These tips will make a perfect picnic.
From the secluded spot in the park to the beach or the small forest clearing, there are numerous suitable locations for a picnic. Or maybe you have a beautiful garden?
In the picnic basket, everything can be packed, especially what tastes. In any case, ensure the perfect basic equipment. Stylish and environmentally friendly are robust, reusable dishes.
Otherwise, be spontaneous! drum friends and family together and take your lovingly prepared delicacies and enjoy a plant-based picnic.
We have many picnic recipes for you, so you can start right away to prepare and plan.  Nothing stands in the way of a  plant-based picnic.
Time To Get Out And Enjoy A Plant-Based Picnic
Raw Mushroom Kale Rice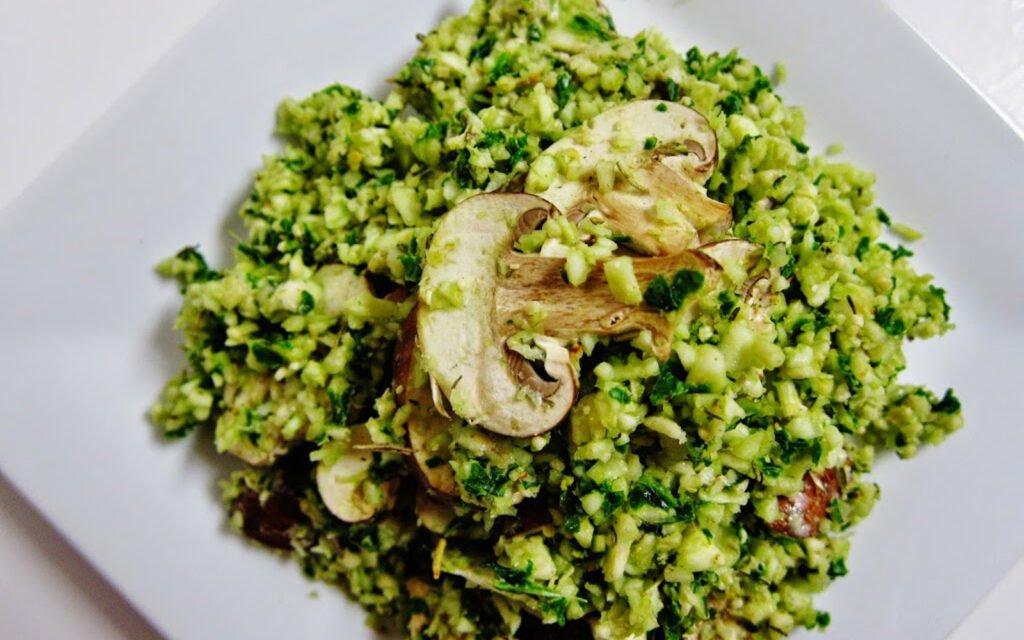 This Raw Mushroom Kale Rice is a healthy substitute for when you want the texture of rice without the carbs. Mushrooms, celeriac, and kale are tossed with rich walnut butter and a little cheesy nooch. Garlic and fresh herbs add flavor while hemp seeds add a healthy crunch. This is a perfect take-along dish for any outing.
Veggie Coleslaw With Avocado and Cashew Sour Cream
Cole slaw made with regular mayo can easily be swapped with this delicious and creamy Veggie Coleslaw With Avocado Mayo and Cashew Sour Cream. The richness of the avocado and the nuttiness of the cashews give this coleslaw the same consistency as the traditional version but it's healthier and you won't have to worry about it being outside in the sun.
Raw Mushroom Burgers
These Raw Mushroom Burgers are perfect for a picnic. First of all, the Portobello mushroom caps act as the bun. Secondly, the burgers are smeared with creamy cashew cheese and adorned with fresh tomato, onion, and parsley. Finally, since they're raw, you don't have to worry about serving them cold. They're perfect just the way they are
Raw Veggie Wraps With Walnut Paté
These vibrant Raw Veggie Wraps With Walnut Paté come together within minutes and are bursting with fresh, whole foods. A rainbow of vegetables is assembled and then and stuffed into dark leafy greens. Raw green collards make an awesome wrap – they're a natural, gluten-free, and nutrient-dense alternative to most wheat-based tortilla wraps. Pack these collard wraps for lunch, bring them to a picnic, and enjoy them as the weather gets warmer.
Easy Sesame Brussels Sprouts Slaw
This Sesame Brussels Sprouts Slaw is a vivid alternative to the usual slaw. It's also a whole new way to enjoy Brussels sprouts. Enjoy it as you would any other slaw — piled high on a veggie burger, in tacos, stuffed in a wrap, or alongside some grilled veggie sausage.
No-Bake Almond Butter Cream Bars
These No-Bake Almond Butter Cream Bars  are the lightest, creamiest dessert bars ever — just wait until you take the first bite. These no-bake bars feature an oat and date crust (no extra sweetener needed) and a light, creamy almond butter and coconut cream filling. You can let them sit out so the topping takes on a light texture or serve them frozen, so they're essentially like ice cream. Drizzle on some chocolate and dig in.
No-Bake Chocolate Raspberry Coconut Bars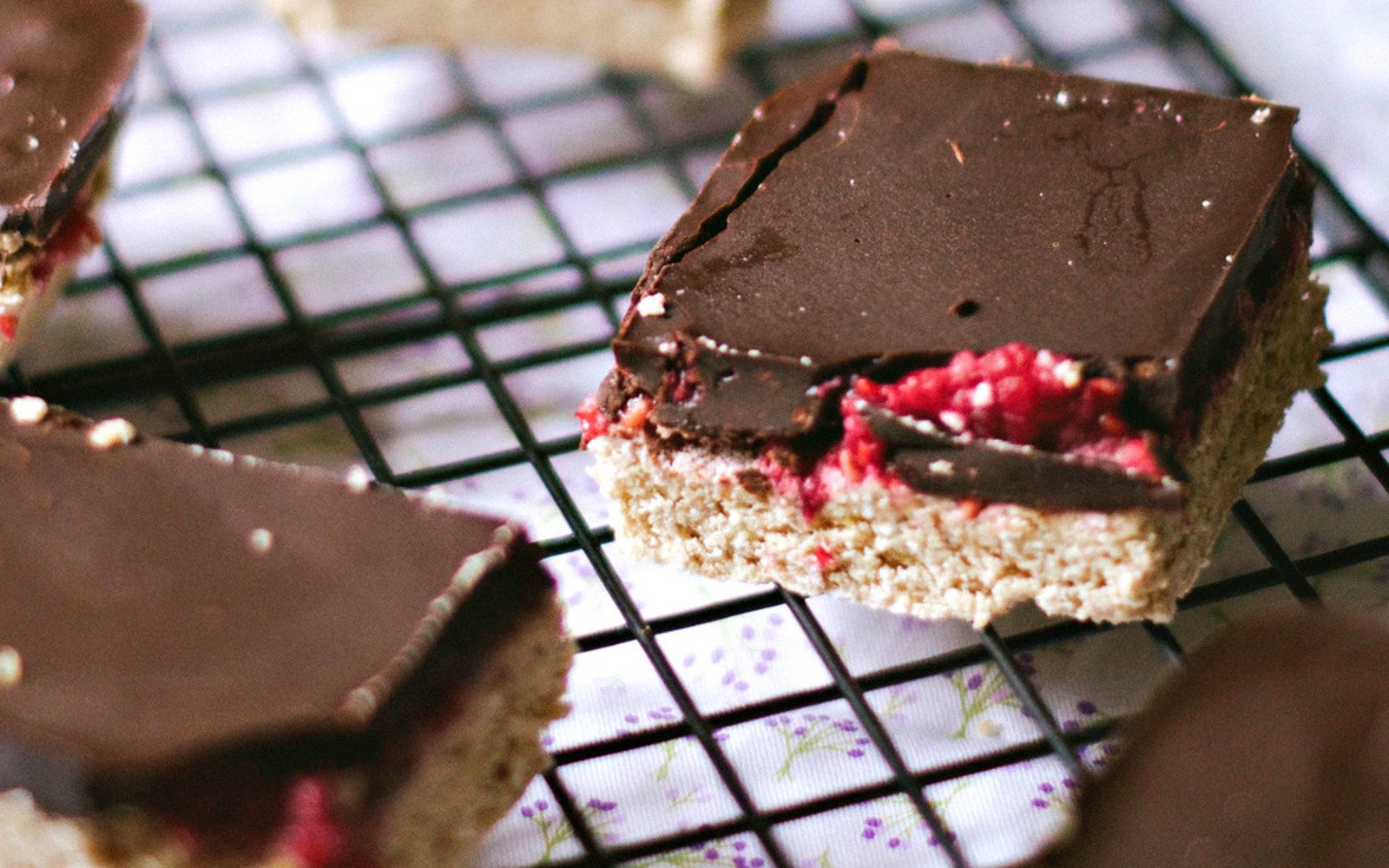 Dark chocolate and sweet, gooey raspberry filling sit atop a crumbly coconut flour crust in these No-Bake Chocolate Raspberry Coconut Bars. These treats are chewy and soft, and the trio of flavors go perfectly together. The chill they maintain from being set in the freezer makes them a refreshing and sweet option to go in your picnic basket.
Also, see > IF YOU CRAVE SWEETS THIS IS HOW YOU CAN ENJOY DESSERTS
Plant-Based Recipes For Picnic To Make It A Beautiful Day