Powerful Vegan Millet Recipes High Protein And Gluten-Free
|
Powerful Protein-Rich Vegan Millet Recipes
Vegan Millet Recipes are healthy and powerful. Millet is very beneficial and an ancient grain cultivated since  8000 BC.  In Africa, it is for 78% of the population the main source of protein. India even recently started the Millet revolution to get back to this healthy nourishing grain. Millet is easy to digest and makes light, content, and happy. It is good for our beauty, hair, nails, and skin to benefit from silicic acid. Millet is high in dietary fiber and contains Manganese, Magnesium, and the  B vitamin niacin, which keeps the cholesterol levels in Balance. It is also good for diabetes.
See also Why Is Indian Food The Best For Vegans?
Altogether a very healthy grain that was long forgotten. Here we have some powerful vegan millet recipes you really want to try and experience the nutty taste mixed with healthy vegetables, fruit, and nuts. We may discover more varieties of millet in the future. We know here mainly the yellow millet, but in India, the main producer of millet are many other kinds to find. Try these delicious, healthy vegan millet recipes and discover how tasty and beneficial they are.
Powerful Vegan Millet Recipes High Protein And Gluten-Free
This new recipe is a perfect and versatile healthy bread that is gluten-free. The texture of the bread is very light and soft with a slightly sweet nutty flavor. I am pleased with how this recipe turned out. It was a first attempt at making gluten-free bread using millet.
 Millet Croquettes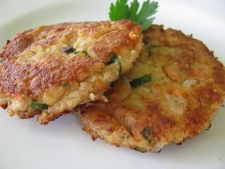 If you love potato cakes, you'll love Millet Croquettes. Like a potato cake made from leftover mashed potatoes, these millet cakes are soft and creamy inside with a crispy exterior. To me, Millet Croquettes have a mouth-feel every bit as pleasurable as the best french fry, but a 1000% more satisfying on other levels.
Hot Breakfast Millet
Hot Breakfast Millet is a great way to start the day. You can make the millet any consistency you like, from soupy to thick. I like mine cooked a little longer so it's thick, but a little experimentation will help you discover your preferences. Get 4 recipes here>The Best Millet Recipes
Photo: Creamy Butternut Chickpea Millet / Produce on Parade
Do you know how everyone loves chickpeas and butter squash? Yes. And you know how everyone's getting on all up on the millet bandwagon? Yes. Well now combine those three luscious ingredients! Bam! Fluffy millet soaks in a warm, herbed butternut squash sauce dotted with protein-packed chickpeas. All ready to go in about 30 minutes. Now that's a dinner worth forgoing dessert for. Recipe here
A gluten-free Mediterranean salad made with millet, Mediterranean seasonings, and a delicious sauce. GF VGN
Photo: Mediterranean Millet Salad Wraps / Nutrition Stripped
Powerful Vegan Millet Recipes High Protein And Gluten-Free
Millet's yellow color makes me happy. Have you ever eaten millet? It is a great gluten-free grain that can be used much like rice or even as a replacement for couscous.
Photo: Thai Millet Salad with Peanut-Ginger Dressing / Eats Well With Others
Photo: Sweet Potato Crepes Stuffed with Millet / Vegan Richa
Warm the crepes on a pan and Serve filled with the millet.
Top crepes with Pico de gallo or chopped tomato, onions, cilantro and a generous drizzle of Jalapeno Aioli. Scroll down for a video of the crepe being made.
Then tell me about how good they were:)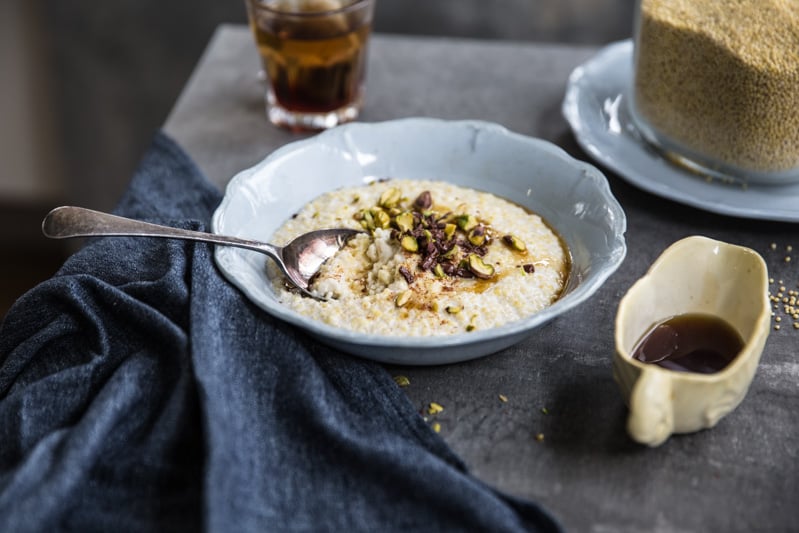 Photo: Creamy Coconut Millet Porridge / Cook Republic
This little number with millet and coconut milk has quickly shot up to the ranks of that bulgur porridge from my childhood. It is creamy and luscious and I love to top it with shards of dark chocolate and toasted pistachios when I feel like indulging during the middle of the week.
More Millet recipes >8 HIGH-PROTEIN MILLET RECIPES YOU WILL LOVE
HOW TO MAKE A GLUTEN-FREE VEGAN MILLET PIE (VIDEO)
See also Are You Ready For Some Surprisingly High Protein Vegan Recipes?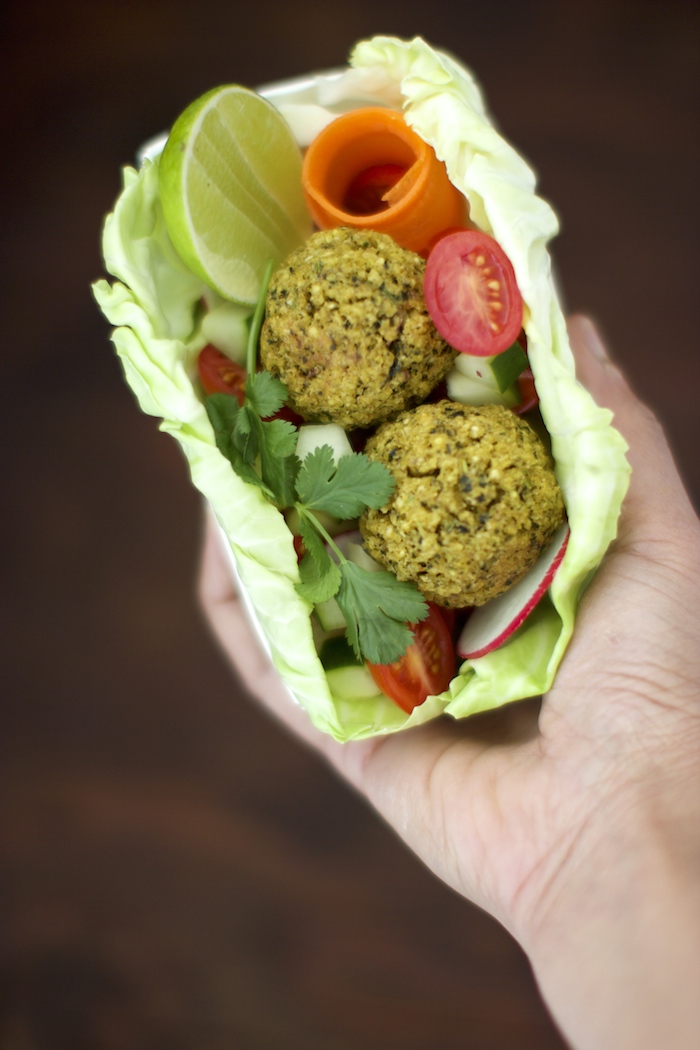 This falafel is crunchy on the outside and has a soft and light texture on the inside. You can easily put this falafel in your salad, eat it as a snack, or use it in a wrap or sandwich as I have. Hope you enjoy it!Picture Farm on plate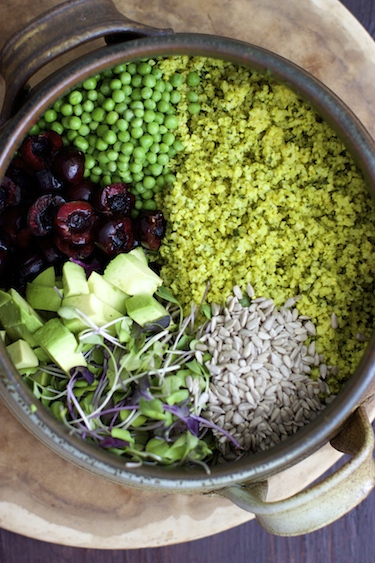 This is a hearty, gluten-free salad with a summer bounty I found at the farmers market this week. I have used broccoli, peas, cherries, sprouts, avocados, and sunflower seeds in this salad, making it quite filling. The mint, basil, and cilantro dressing does justice to this summer salad! Picture Farm on plate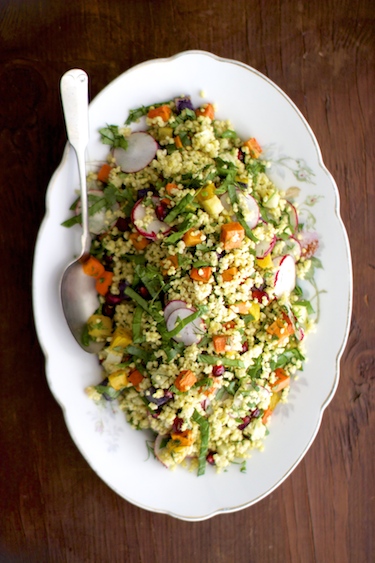 I have used millet with roasted root vegetables. This is a hearty salad which easily is your whole meal. The lemony cilantro dressing pairs well with the sweetness of the roasted root vegetables. I have added pomegranate seeds for some crunch and color. This is one of my absolute favorite winter salads! Hope you enjoy it!Picture Farm on plate
The flavor of Millet is greatly enhanced by lightly roasting it dry in a pan for a few minutes until a nutty aroma is detected.PictureDailyKale
See also  10 Tempting High-Protein Recipes That Help You To Lose Weight