Best Vegan Taco Recipes Even A Teenager Can Make
|
A variety of the best Vegan Taco Recipes
Even a teenager can make these best vegan taco recipes and no need to wait to learn to cook vegan until he is twenty 🙂
Find your favorite among these best vegan Taco recipes. Best is all of them are homemade and not from a box. These are easy to prepare vegan taco recipes your friends and family will love. All the ingredients are plant-based and prepared with fresh vegetables and herbs. You can have every night a  fun Taco night with friends and find your favorite recipe.
Do you need a quick dinner that goes beyond a salad? The individual ingredients for the tacos can be quickly prepared and everyone can choose the filling for themselves. Everything tastes better in a taco! So is at least the general opinion in Mexico and perhaps they are right there as well. Sometimes at least. Tortillas made of corn are a welcome change to dinner. 
Fresh, crisp, and quickly prepared: these best vegan taco recipes are convincing. These tacos are also very good for an evening together with friends. If you want the Tacos even a little healthier, the Taco Shells can easily be replaced by lettuce leaves. However, the salad tacos are not quite as crisp as the right tacos, but they are still great as a snack or light dinner. 
Tacos are one of the most popular dishes of Mexican cuisine. Filled crispy taco shells give a meal that has everything one could desire for a delicious meal.
Try the best vegan Taco recipes and find your favorite. 
Best Vegan Taco Recipes To Choose Your Favorite
 Portobello Black Bean Tacos: Colorful veggies, beans, and mushrooms abound in these tacos. Jalapeños and hot sauce add a spicy kick for any chili-heads in the family. (via Nutritionist Meets Chef)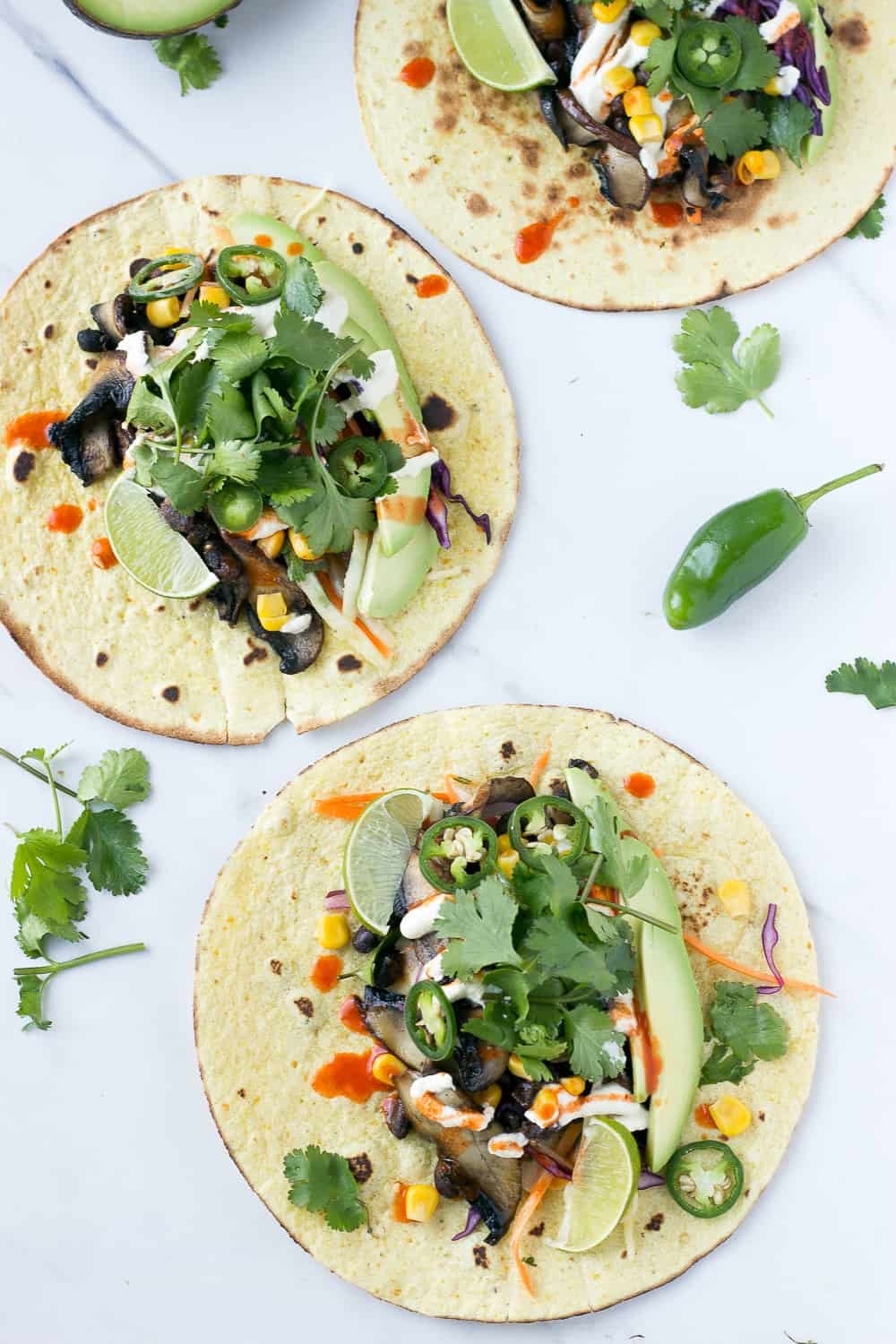 Carrot and Parsnip Taquitos: If you're afraid you're not getting enough veggies, try these universally appealing taquitos. (via Thyme and Love)
One Tray Tacos With Mango Salsa: Vegan cooking doesn't have to be a hassle. (via Lauren Caris Cooks)
Chipotle Sweet Potato Tacos With Avocado Cream: Purple cabbage and orange sweet potatoes make this dish as visually stunning as it is delicious. Avocado cream adds a touch of green to make it a truly delicious edible color palette. (via Making Thyme for Health)
Roasted Yellow and Purple Cauliflower Tacos: Anyone who thinks tacos are casual should take a look at this dish. Contrasting yellow and purple cauliflower make for a vibrant vegan dish that's totally dinner party-worthy. (via May I Have That Recipe)
START WITH 18 AND COOK VEGAN – YOU CAN DO It!
YOUR VEGAN COOKING ADVENTURE BEGINS HERE!Changing Habits Toasted Muesli 500g
AMAZING DAIRY-FREE PARFAIT RECIPES MADE EASY AND QUICK
QUICK WEIGHT-LOSS PLAN FOR TEENS GO VEGAN AND LOSE WEIGHT
Best Vegan Taco Recipes To Choose Your Favorite
 Vegan Buffalo Cauliflower Tacos: Spicy Buffalo cauliflower is one of the best things about eating vegan food.  (via Emilie Eats)
 Chili Roasted Cauliflower Tacos With Chipotle Peach Sauce: We love the combination of fruit with savory ingredients, especially when it's topped by a chipotle peach sauce. (via Unrefined RD)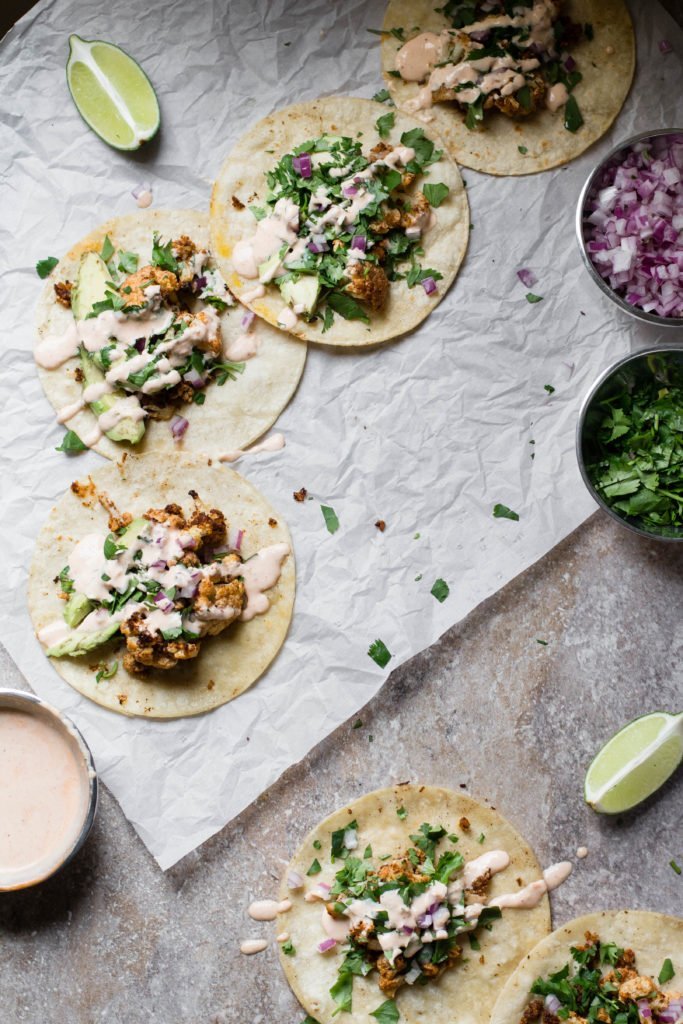 Chipotle Chickpea and Sweet Potato Tacos: The combination of sweet potato and smokey chipotle gets us every time. Chickpeas make these tacos even heartier, but a tangy avocado-lime dip keeps them from getting heavy. (via Cook With Manali)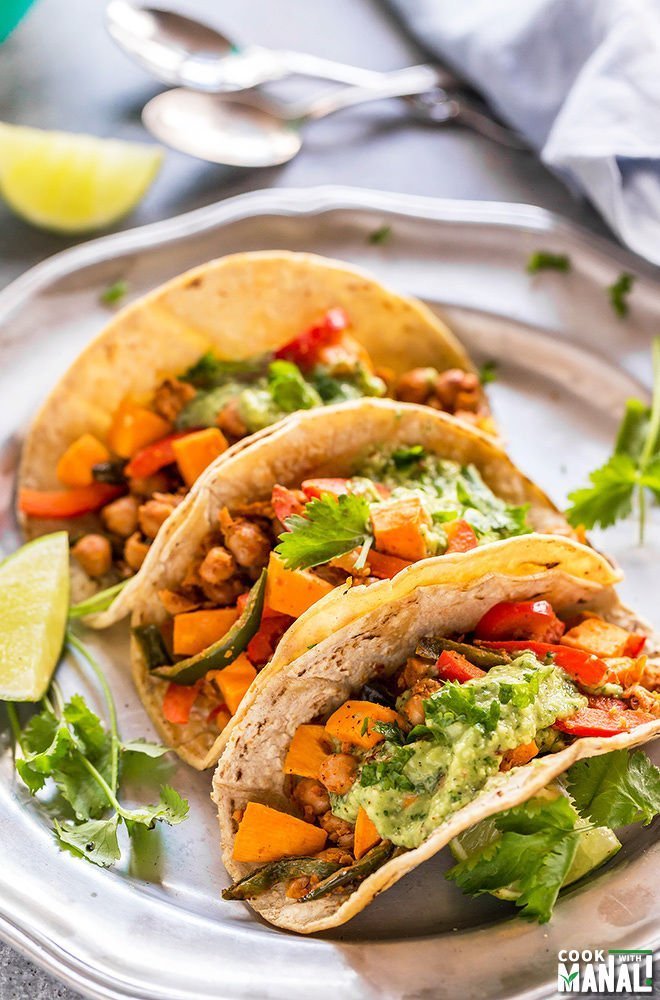 Find even more Taco recipes click here
EASY VEGAN RECIPES – DO YOU SUCK AT COOKING?
SEE HOW EASILY YOU CAN COOK LIKE A MODERN VEGAN CHEF
THE BEST VEGAN BREAKFAST CAKE MADE BY A TEENAGER
Take the 14-Day Challenge click here
If you need help with losing weight and keeping on track, the Bright Line Eating program is a great program to support. It is based on cutting edge psychology and neuroscience. Susan Peirce Thompson, Ph.D. It is focused on establishing healthier eating habits and is also compatible with a vegan diet.