After Veganuary Recipes That Inspire You To Keep Going
|
Recipes that help you to keep going after Veganuary
Did you join Veganuray? Keep going after Veganuary. Be it to love to the environment, animals or your own health, if you are trying out a vegan month. As so often wrongly assumed, this does not automatically mean more work in the kitchen. We show tasty vegetable dishes that everyone can cook. You will not miss meat or cheese. There are dishes which makes everyone happy and satisfied.
As the American Nutrition Society says, a well-planned and wholesome vegan diet is healthy and suitable for everybody. With a balanced and well-planned vegan diet, you get enough iron, proteins, calcium, zinc, folic acid as well as vitamin B2 and omega-3 fatty acids from the food you eat.
Who does not know it? You come home tired and hungry in the evening and then don't feel like spending hours in the kitchen. Nevertheless, it should be healthy! Contrary to what many people think, vegan recipes don't always have to be complicated. See below recipes that keep you going after the month of Veganuary.
After Veganuary Recipes That Inspire You To Keep Going
Eating vegan doesn't have to mean giving up convenience. This vegan breakfast casserole serves a lot of guests, so your family gatherings and brunch parties don't have to be a chore. (via Namely Marley)
Creamy 3-Cheese Spinach and Mushroom Lasagna
This simple (but very delicious) Creamy 3-Cheese Spinach and Mushroom Lasagna involves nothing more complex than a pan, a dish, an oven, and a blender. Spinach is sautéed, combined with mushrooms and cream cheese, and then laid down on a dish for the base. From there, the lasagna alternates between tender layers of pasta and velvety cheese sauce, and eventually is topped with sliced tomatoes and a sprinkling of grated "cheese."
This casserole works well as an entrée or a side. It features a coconut milk sauce that coats sweet potato, cauliflower, and kale. (via Foraged Dish)
Do you love Thai food? Why not make Thai-inspired sushi then? That's exactly what this recipe is all about. Taken from Laurinda Erasmus' book, Benessere Well-Being: Vegan & Sugar-free Eating for a Healthy Life-Style, this recipe uses peanuts, cucumber, coriander, star anise, rice syrup, and red rice.
Tempeh is like a sponge, soaking up flavor of whatever sauce or seasoning you add to it. Here, it's drenched in smokey, salty deliciousness that's just begging to be stuffed into a breakfast taco. (via I Heart Vegetables)
And even more > 7 of the Best Vegan Bacon Swaps
3 Ingredient Vegan Crepes
Cheesy 4-Ingredient Garlic Bread
Source: Easy and Cheesy Garlic Bread. Get ready for your kitchen to smell incredible. This ridiculously Easy and Cheesy Garlic Bread by Julia Papanek takes about 15 minutes including bake time to make and the result is oh-my-gosh good. Enjoy it right away or toss it in the freezer to heat up for future nights when you craving something to go along with your soup, salad, pasta, or all on its own.
West African Peanut Stew 
If you're the kind of person who loves to eat spoonfuls of peanut butter out of the jar, then you'll enjoy this recipe. This West African Peanut Stew recipe is healthy, cheap, and incredibly delicious.
You've probably heard the name Chloe Coscarelli and know she has something to do with insanely delicious vegan food. Indeed, she's an award-winning chef. One of the stand-out favorites is this rainbow quinoa salad recipe, which is bold in both taste and color.
Sweets are always welcome not only after Veganuary 
Double Chocolate Blender Banana Bread
Source: Double Chocolate Banana Bread. This delicious Double Chocolate Banana Bread by Silvia Ribas is flourless, gluten-free, and is entirely made in a blender! It is one delicious bite you are going to want to have with your morning cup of coffee, as a mid-day snack and to replace that sugary dessert you just can't put down. Feed your hunger and make all your chocolate cravings go away!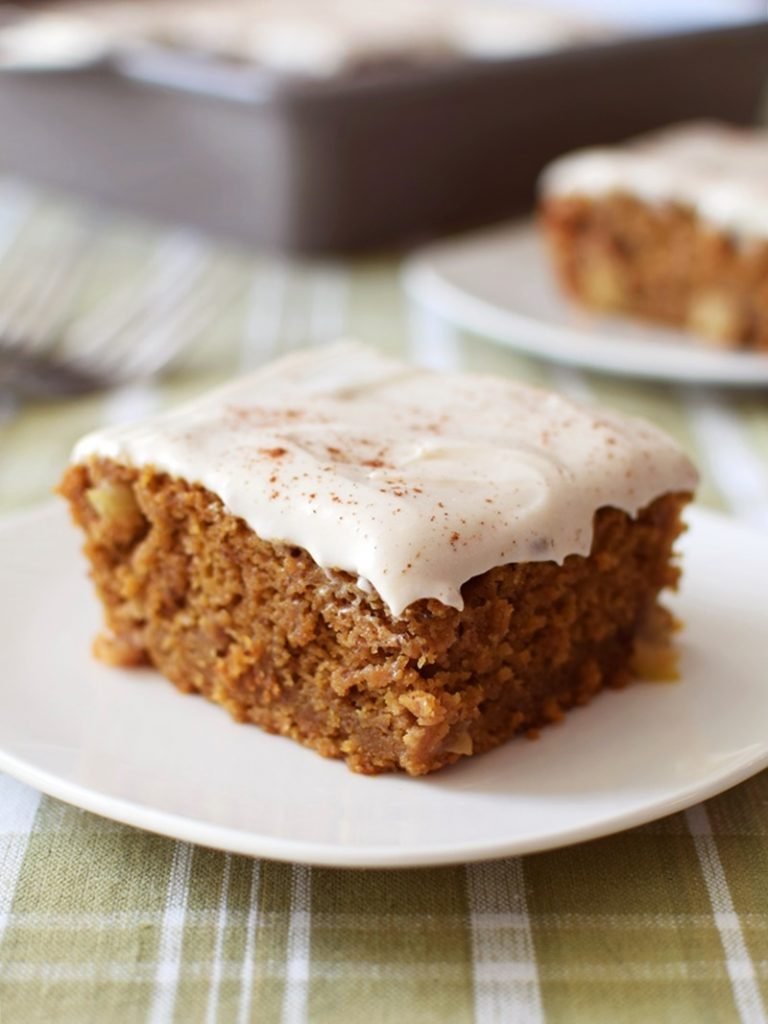 Check the dairy-free cream cheese frosting recipe; it's different from the others as it contains no dairy-free margarine! It is creamier and has a simpler flavor that we adored.
This smoked mousse is a great party pleaser for vegans and chocolate lovers. Most people love chocolate and this recipe offers something different, thanks to the smoke, which gives it a great flavour explosion.
Vegan Peanut Butter Brownies
If you're craving something sweet and chocolaty, using plant-based protein powder mixed into the batter offers more protein than regular vegan brownies, but you won't taste any difference. Each 124-calorie bite offers 5.1 grams of essential protein. And because they're vegan, not only are they void of cholesterol, but you get the green light to lick the spoon!
It's a cinch to make and a delicious way to use up ripe bananas if you can't bear the thought of one more loaf of banana bread. And at only 150 calories per serving and one gram of saturated fat, it's a much healthier way to indulge in your Summer ice cream cravings
See also > Easy Recipes That Will Help You Beyond Veganuary
And > How To Replace Your Meal With A Healthy Smoothie
Joined Veganuary? To help you keep on track we have a gift for you. Fill out the form below and download Your Free Plant-based Recipes e-Book.
Discover 15 easy, healthy, and tasty recipes, including breakfast, lunch, dinner, treat, and smoothies
Often it is the eating and lifestyle habits that cause weight problems. Why not establish a new and healthier lifestyle? 
Join the new knock-your-socks-off membership of Bright Line Eating® Click here.
The Bright Line Eating program can support and accompany you. It is a program based on cutting-edge psychology and neuroscience. Susan Peirce Thompson, Ph.D., created this program using the experiences and knowledge of her weight loss journey. The program focuses not on willpower but on establishing healthier eating habits. This unique approach is helping people every day to lose weight by changing their lifestyle and eating habits.