Are You Ready For Some Dairy – Free Vegan Cheesecake ?
|
Dairy-free Vegan Cheesecake no need for an oven
Dairy-free vegan cheesecake with fruits is a real treat. In summer we can prepare and garnish the cakes with all the tasty fresh fruits available locally. In winter you can use frozen or dried fruits. Using all the fresh juicy fruits and berries in summer these
These Dairy-free vegan cheesecakes your friends and family will welcome and love. Vegan or non-vegan these fruity cakes are irresistible. Here are some for you to try. A good food processor is necessary to make the Dairy-free vegan cheesecake fluffy and creamy.
The cakes may be high in calories, but also satisfying, nutritious and healthy. Give it these dairy-free vegan cheesecake recipes a try, it is worth it.
Are You Ready For Some Dairy-Free Vegan Cheesecake?
White Coconut Millet Cheesecake
There are a lot of ingredients you can use to make a vegan cheesecake but did you know that you can also use millet? This creamy, nut-free White Coconut Millet Cheesecake is made from creamy coconut milk and millet. It has a subtle vanilla flavor that makes it the perfect base for topping with warm, gooey berries, chocolate, or cinnamon.
Raw Raspberry and Chocolate Ganache Cheesecake
Sweet, juicy raspberries are the star of this Raw Raspberry and Chocolate Ganache Cheesecake. The chocolate ganache, made creamy like milk chocolate by using almond milk, is a delicious addition to the top of the cake. The combination of creamy cashew cheesecake filling speckled with raspberries, the chocolate ganache topped with even more raspberries, and the crumbly date and oat base is something you'll dream about.
Mini Strawberry Cheesecakes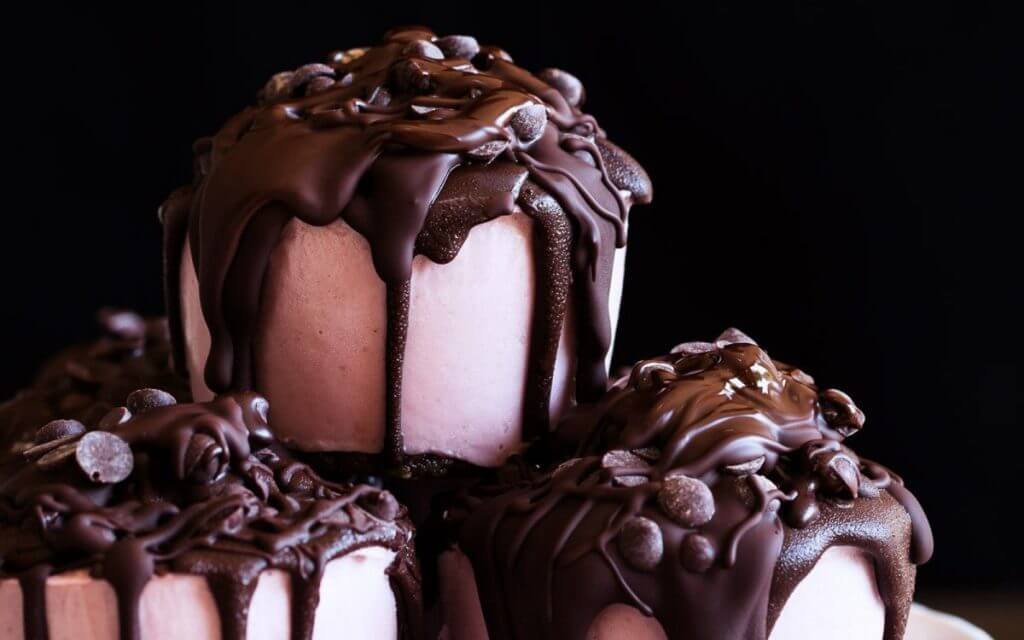 TheseMini Strawberry Cheesecakes have all of the deliciousness of a regular cheesecake but come in a perfect made-for-one size for when that sweet craving strikes. Set a strawberry and cashew cream mixture atop of a crust of pecans and dates and then top it with decadent dark chocolate. Yum!
Blueberry Lime Cheesecake With a Cookie Crust
ThisBlueberry Lime Cheesecake might be the best cheesecake you'll ever have. It's extremely creamy, not overwhelmingly sweet or tangy. It has a stay-in-place crust that will let you cut beautiful, picture-esque slices. The batter for the filling tastes like a vanilla milkshake, so be sure to taste-test before you pop it in the refrigerator.
Butterscotch Caramel Cheesecake Cups
These Butterscotch Caramel Cheesecake Cups are raw, gluten-free, bite-sized, and the perfect treat for spring. The crust is a lightly sweetened blend of oats and raisins that are topped with a thick butterscotch date caramel sauce and then topped with a creamy vanilla cashew cheesecake filling. The chocolate drizzle is optional, but it's like icing on the (cheese)cake.
Find more here >Say Cheesecake!
More cheesecake  > Easy Vegan Cheesecake Recipe With Raspberry (Video)
See also : BLACK SALTED CARAMEL CHEESECAKE