See What Eating Daily Healthy Raw Salad Can Do For You
|
Raw salad is delicious and good for weight loss and fitness.
Are you hungry for a delicious raw salad?  Very good,  vegetables and leafy greens taste raw particularly crisp. In addition, it has a large volume, filling the stomach. Therefore it is satisfying. Eat raw salad daily as a low-calorie snack in between or as an appetizer. So you get the best with vitamins, minerals, and fiber. And you can keep yourself satisfied more easily during the main meals.
Raw salad the crisp ingredients
Raw salads are mainly made from fresh vegetable herbs and leafy greens. You can use almost all varieties as an ingredient. Eggplants, peas, green beans, and potatoes should only be consumed when heated. Because raw they contain harmful substances.
The other vegetables, greens, and even fruits and edible flowers you can combine as diverse and colorful as possible. Make the salad appetizing; then it tastes even better.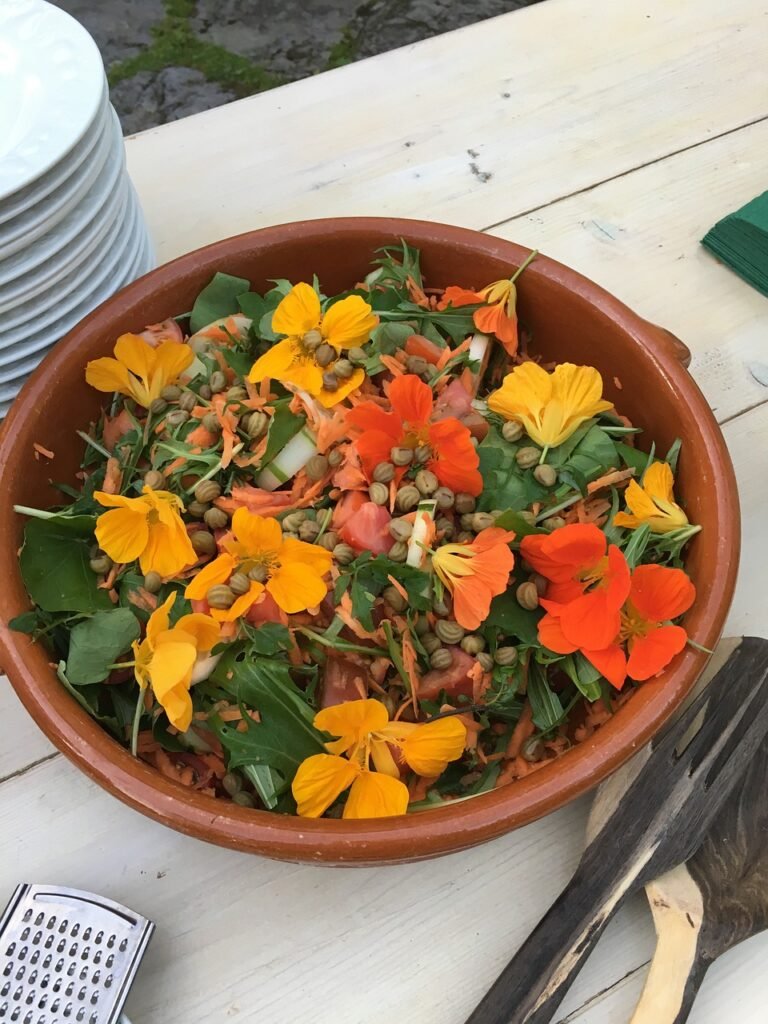 Our tip: With the Zester, for example, you can remove fine, decorative stripes from radish or carrots. These zests are perfect for decorating your salads.
Health value of raw salads
Be it cabbage or onions, beetroot, carrots or radish, celery, paprika, cucumber, or tomato, buy organic, local, and fresh vegetables from the region for every season. Vegetables, herbs, and salad greens, fresh from the field, are not only delicious, but they also contain the most vitamins and are, therefore, especially healthy.
If you enrich raw salad with nutritious seedlings, sprouts, nuts, or seeds, you will have even more healthy ingredients but also more calories.
Salad dressings for a little extra taste
Excellent salad dressings give raw vegetable salad the right taste. The oil used provides essential fatty acids as well as vitamin E. Our body also needs fat to provide fat-soluble vitamins, such as vitamins. B. beta-carotene, the precursor of vitamin A, from the vegetables. But do not drown the raw vegetables in the sauce. The salad dressing should emphasize the taste of the vegetables.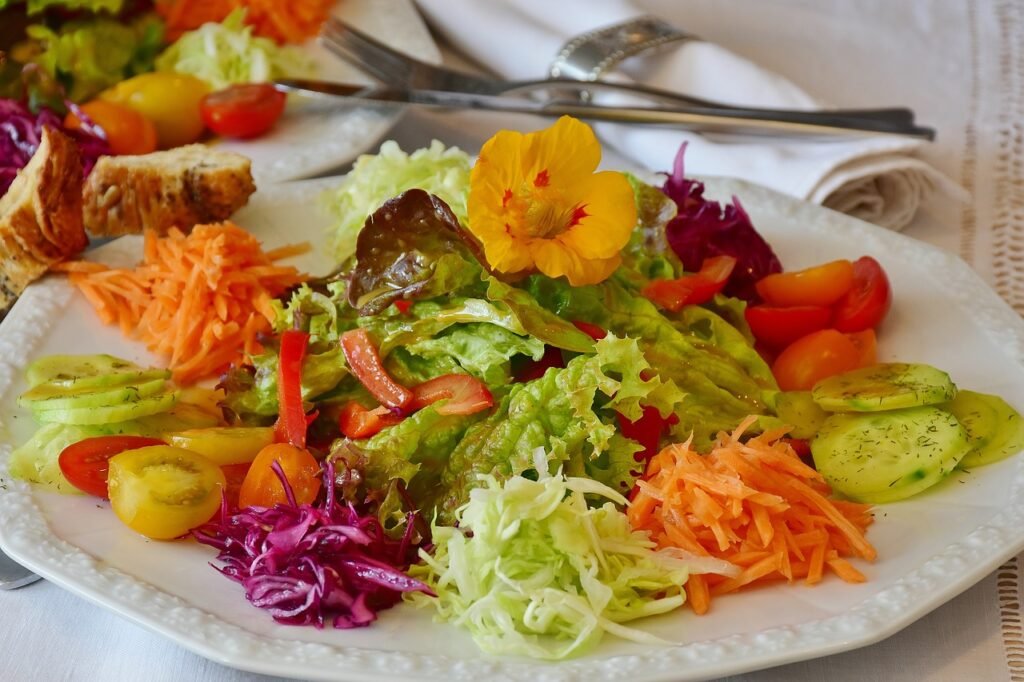 How about a spicy vinaigrette? Simply mix 1 tablespoon of red wine vinegar with 3 tablespoons of olive oil; then season with 1 teaspoon of mustard, salt, and pepper. This is enough for 2 servings. This basic vinaigrette can be varied with various oils, vinegar, and mustard, as well as herbs. The sauce will also taste with salt, pepper, lemon juice, olive oil, and herbs.
Find recipes here > The Best Raw Kale Salad Recipe You Ever Tried
 4 Delicious Gourmet Salad Recipes You Need To Try