Cool and Light Vegan Recipes To Enjoy In Summer
|
Vegan recipes to enjoy in Summer are cool easy and quick
Vegan recipes to enjoy in summer, need to be cool, light, and easy. Summertime needs something light and cool, quick to prepare, and delicious. Here are some recipes which can turn on your desire to try something new. Ice cream, crackers, Tarte Flambe', cocktails, and even a vegan alternative to Bounty? Does this turn you on?
What about Ginger Beer? Recipes are good for a big summer garden party. Fall is coming soon, time to enjoy the rest of the summer with good food together with friends and family. With these tasty vegan recipes to enjoy in summer, these cool food will make you shine.
Start now and enjoy!
 Vegan Recipes To Enjoy In Summer
With the summer here my body literally screams for lighter and healthier meals. I try to keep to snacking throughout the day and eat regular meals in the evening. You'll find everything from snacks and sides to main meals, desserts, and drinks.
Snacks and Sides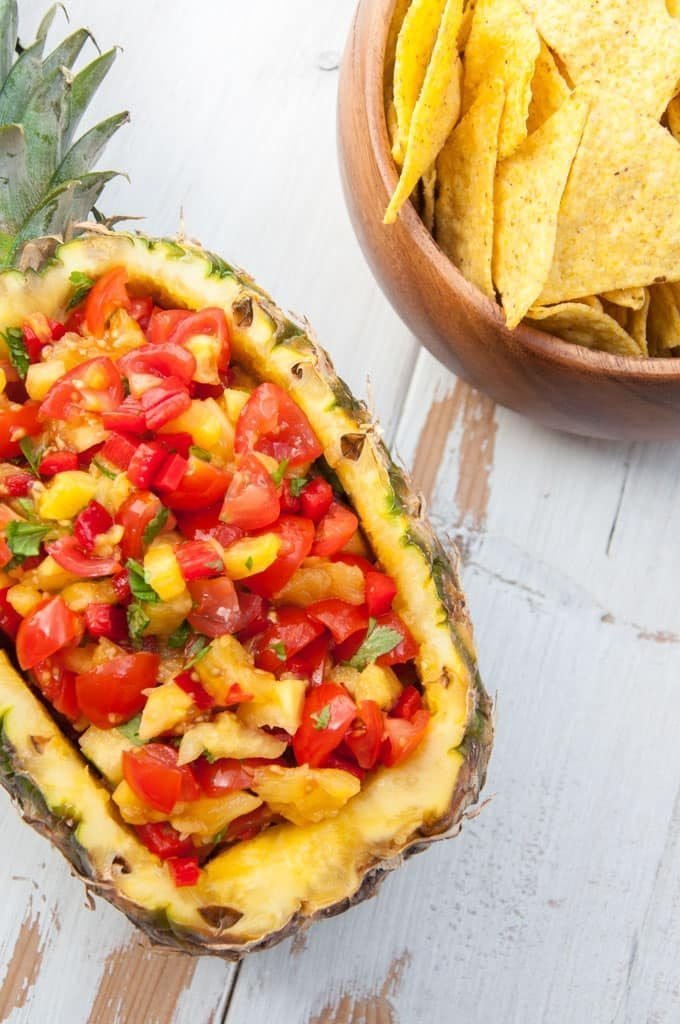 The perfect party food for a summer party! Easy Pineapple Salsa with only 5 ingredients. It's vegan, gluten-free and absolutely delicious!
.. or would you care for a few Spinach & Sesame Crackers to go with that Hummus?
This Purple Carrot Salad is the perfect side dish, great to bring to BBQs or simply delicious as a salad. It's marinated in an Almond dressing and topped with Cashew Parmesan.
Tarte Flambée is like the summer version of pizza to me! It's topped with a chickpea spread, caramelized onions, smoky tempeh, avocado, sprinkled with sea salt and fresh lemon juice!
Sushi – a classic, it's refreshing and delicious. This Enoki California Roll is filled with enoki mushrooms, carrots and avocado. I love that the mushrooms look like little forests 😀 Don't forget the homemade pickled ginger!
This Healthy Carrot Rice is the perfect healthy & easy lunch or great as a colorful side too! Top it with Cashew Parmesan and chopped cilantro for the perfect flavor combination.
These Soba Noodles Summer Rolls are refreshing, cooling and I don't think there's anything better for hot summer days! Don't skip on the Peanut butter dip – it's divine!
Desserts
This raw Cocoa Coconut Pomegranate Tartelette is super easy to make and is no-bake – so no additional heat in the apartment!
I love no-bake treats in the summer! These are the perfect vegan alternative for Bounty or Mounds!
See also> Delicious Salad Recipes That Help To Get Your Beach Body.