An Extraordinary Vegan Barbecue – Are You Ready ?
|
17 Recipes for your extraordinary vegan barbecue
For this extraordinary vegan barbecue get ready for the weekend and make your shopping list. Barbecue is not only for meat lovers, but there are also vegan barbecue recipes as well. Many meat- eaters think barbecue is not for vegan or vegetarian and wonder what they can grill other than vegan sausage. You will surprise your guests. They will be astounded how delicious a vegan barbecue can be.
Tips and tricks for a successful barbecue
Read the tricks and tips that two of the most revered chefs, Chef Amanda Cohen of New York's famed vegetarian temple Dirt Candy and Chef John Fraser of the beloved plant-centric restaurants Narcissa, Nix, and the Michelin-starred Dovetail. Here they show the favorite veg-grilling tips and recipes they use.  You can make your barbecue a success following this advice. Finally, you may like to try a Vegan Fruit Spritzer Recipe.
Here are 17 recipes to choose from. From a burger and salad to salsa and tasty cooling drinks to mouth-watering desserts. See the recipes and tips from the Chefs and see the fruit spritzer recipe. All available to start an extraordinary vegan barbecue summer garden party. Have fun trying the recipes and getting the compliments of your friends and family.
An Extraordinary Vegan Barbecue – Are You Ready
The grill isn't reserved for meat. Below, you'll find awesome recipes that are not only free of animal products but are sure to make for a memorable barbecue. We've picked main dishes, sides, drinks, and desserts to inspire your next summer cookout.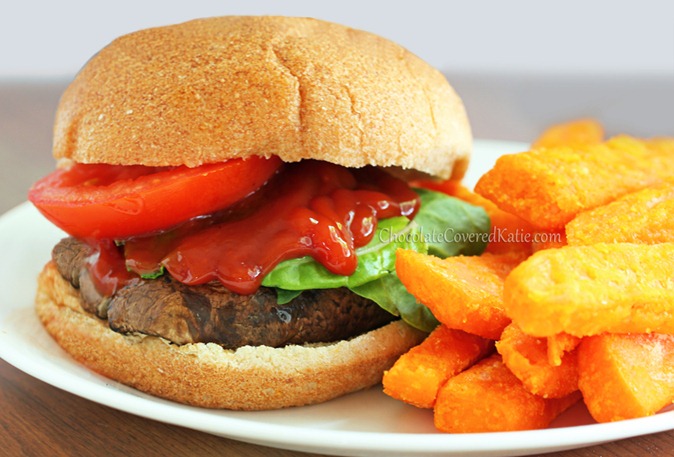 Grilled mushrooms are great on their own, or you can build them into burgers with a bun, onions, vegan cheese, and all the fixings.'
© Jaymi Heimbuch
Spice up that veggie burger! These burgers aren't intended to be cooked on the grill, but they make for a satisfying summer sandwich.
Sides
© Namely Marly
Summer cookouts are incomplete without potato salad. Luckily, vegan mayo makes it a snap with this recipe from Namely Marly.
More Recipes>AMAZING VEGAN GRILL RECIPES TO ENJOY THE BBQ SEASON
HOW YOU CAN HAVE A RAW VEGAN BARBECUE TIME THIS SUMMER
BARBECUE SEASON FOR VEGAN SOMETIMES SUCKS BUT NOT FOR YOU
An Extraordinary Vegan Barbecue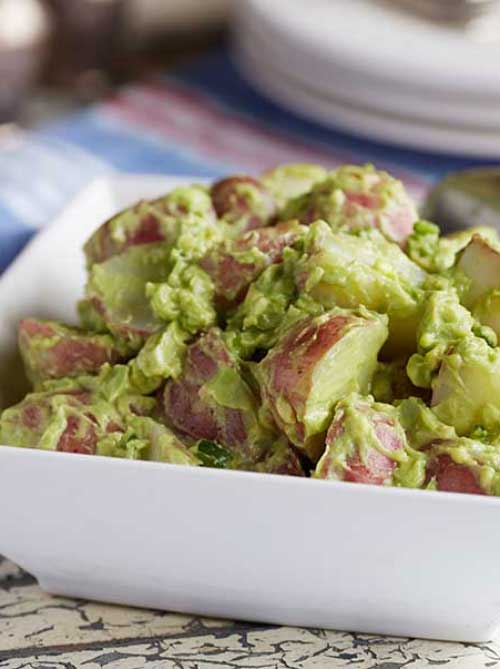 For a twist on the classic potato salad, try adding avocados.
extr© From Valerie's Kitchen
Marinated zucchini strips could be a main dish or a filling side.
Speaking of avocados, this fruit goes great on the grill too!
Click here to find the rest of the 17 recipes for an unforgettable vegan barbecue
Changing Habits Cacao Quick Hunger Fix
An Extraordinary Vegan Barbecue
Summer brings with it many time-honored culinary traditions, chief among them the return of the good old-fashioned backyard barbecue. But with plant-based eating (and the percentage of vegetarians) on the rise nationally, it's remarkable how little attention the humble vegetable receives on the grill.
Sure, there are plenty of acceptable pre-made veggie patties and faux sausages available at most grocery stores—and a multitude of delicious mushroom burger recipes available for those with the time and inclination—but every vegan who's ever brought a simple head of broccoli to a BBQ knows how odd (or worse, pathetic) the concept of a grilled veggie main can seem to many of their meat-eating compatriots.
"Go to your local farmer's market," Fraser recommends. "It's the absolute best for picking out the freshest vegetable produce of the season."
Romulo Yanes / Condé Nast Archive
Think beyond basics
"No one wants to eat vegetables at a summer picnic, but with a little extra love they can wind up being the tiny stars of your backyard barbecue," Cohen says. "First, find some vegetables that aren't boring. Everyone grills zucchini, red peppers, and onions, so why not do broccoli, frozen baby artichoke hearts, or cucumbers?
Grilled cucumber and cauliflower are great chopped up and added to salads." Fraser, for his part, loves Romano beans, which he says "take on a char similar to Shishito peppers and yield an almost creamy delicious interior. They require a super hot grill and take only a few minutes; season them immediately after the leave the grill."
Marinate, marinate, marinate
"Make sure you marinade every single vegetable before it hits the grill. It doesn't have to be fancy—my favorite is olive oil with lemon zest and crushed garlic—but it needs to happen," says Cohen. "It's not meat, so it only needs to go in the marinade about fifteen minutes before it hits the grill."
Get the recipes and the whole story here > Grilling Ideas Sure To Impress Even The Judge-iest BBQ Guests
by KARISSA BOWERS iStock/pilipphoto
A bubbly, boozy drink that's vegan, gluten-free, and refined sugar-free just in time for summer! This fruit spritzer recipe with vodka is the perfect drink to sip poolside or to serve up at a party. With only four ingredients, this drink couldn't be easier to make. Get the recipe here
More drinks>REFRESHING COOLING SUMMER JUICES AND DRINKS TO ENJOY
STAY COOL WITH THIS 10 FRUITY COOLING DRINKS